Une of the safest ways to manage your B2M tokens is by using a hardware wallet, such as a Ledger or Trezor. In that case, you will be pleased to know that your B2M can be managed in this way and for this, we have decided to create this guide that will allow you to configure everything you need to achieve this, step by step, including the ability to use these wallets with MetaMask.
Starting the process
To start our guide you must meet two simple requirements:
Have a hardware wallet (Ledger or Trezor) properly initialized and configured.
Have a facility Dappradar.
If you meet these two requirements, then you are already halfway there, all you have to do is follow the steps below.
Step One: Choosing the Right Wallet
Ledger and Trezor hardware wallets (among others) have the ability to handle multiple cryptocurrencies, and tokens natively. Each of these companies has configured their wallets for this purpose, while at the same time ensuring high levels of security for these devices. Thanks to this, hardware wallets are considered one of the best ways to HODL cryptocurrencies or tokens.
However, you should be aware of the following: these wallets do not offer support for all cryptos, and in many cases, supporting a token requires some manual configuration and third-party tools. What these third-party tools do is interact with the hardware wallet to extend its functionality, following the protocols established by the manufacturer for secure communication.
El b2m token as you well know is a ERC-20 token de Ethereum and this makes it a standard token supported by most hardware wallets. However, support does not mean that this token appears directly in the control interface of those wallets (eg Ledger Live), but that you must add them. To add them you basically have three options:
Use your wallet to connect to MEW (MyEtherWallet) and add the B2M token from there.
Perform the token aggregation process through MyCrypto.
Use the MetaMask wallet and use this wallet in conjunction with your hardware wallet.
MEW and MyCrypto are two well-known web wallets, but their interface is centralized. This means that if the servers for these wallets go down, you won't be able to use your B2M unless you set up the wallet elsewhere. The latter can be quite tricky.
Of course we must clarify that although the interface of MEW and MyCrypto is centralized, this does not mean that the management of the private key of your hardware wallet is, since the hardware wallet guarantees that the private key NEVER leaves it. However, MEW and MyCrypto are generally quite weak in terms of security, especially if we are dealing with large amounts of money.
On the other hand, MetaMask is a non-custodial wallet that you can control directly from your browser. In fact, you can use MetaMask with your own nodes to have full control of your tokens. This is the reason why we chose the "Hardware wallet-MetaMask" duo. In the end, we win in security and flexibility of use.
Step 2: Start the connection with the hardware wallet
MetaMask has the ability to connect with your hardware wallet to use the private key that is inside it and, from there, offer access to the funds that are managed by said key. Thanks to this, MetaMask can use Ledger o Safe deposit to:
Check your account balance.
Sign transactions.
Sign messages.
In this way, you can use your MetaMask wallet to interact with the Trezor or Ledger wallet and thus be able to send and receive B2M securely. You can even use this system with other tokens and dApps without major problems. To do this, you just have to go to the MetaMask wallet and look for the option "Connect hardware wallet".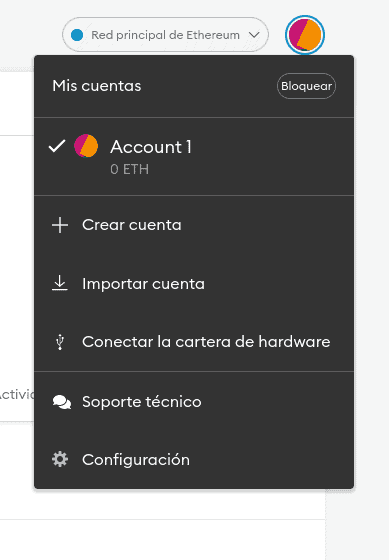 Next, select one of the hardware wallets that MetaMask supports: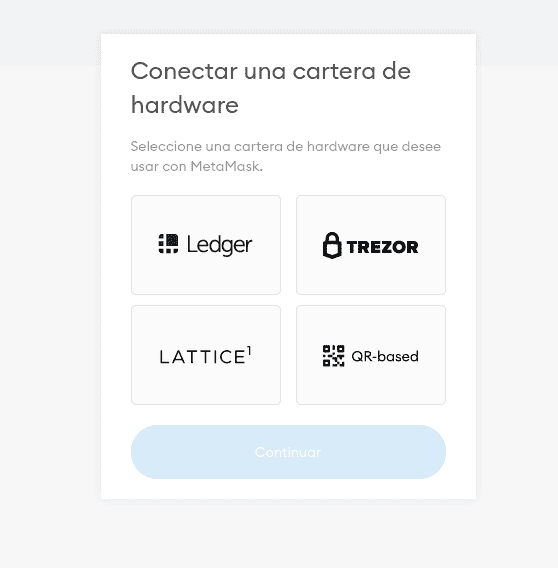 In our case, we will use the Trezor option, but if you have a Ledger, the procedure is very similar. Remember, it only works with hardware wallets or QR-Based purses. When selecting the wallet you have, it will ask you to connect it to your computer and then click on "Continue". For this process to be carried out correctly, you must first start the Trezor Suite or Ledger Live software, as appropriate, so that the wallet can communicate with MetaMask.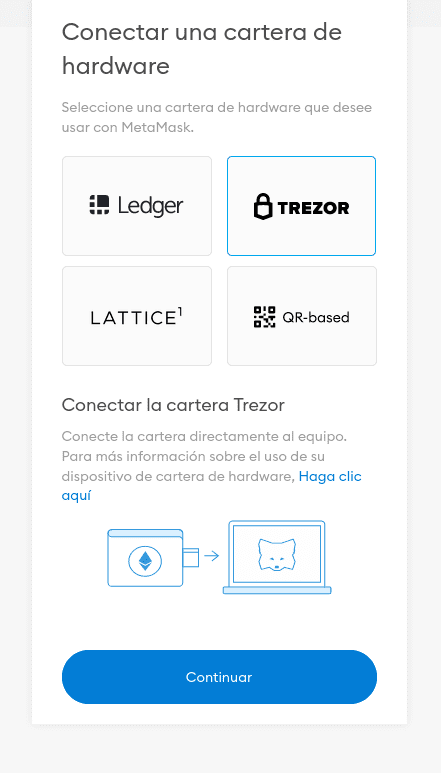 Once you have the wallet connection and its software activated, you only have to accept the interaction between MetaMask and your wallet, as indicated on the following screen: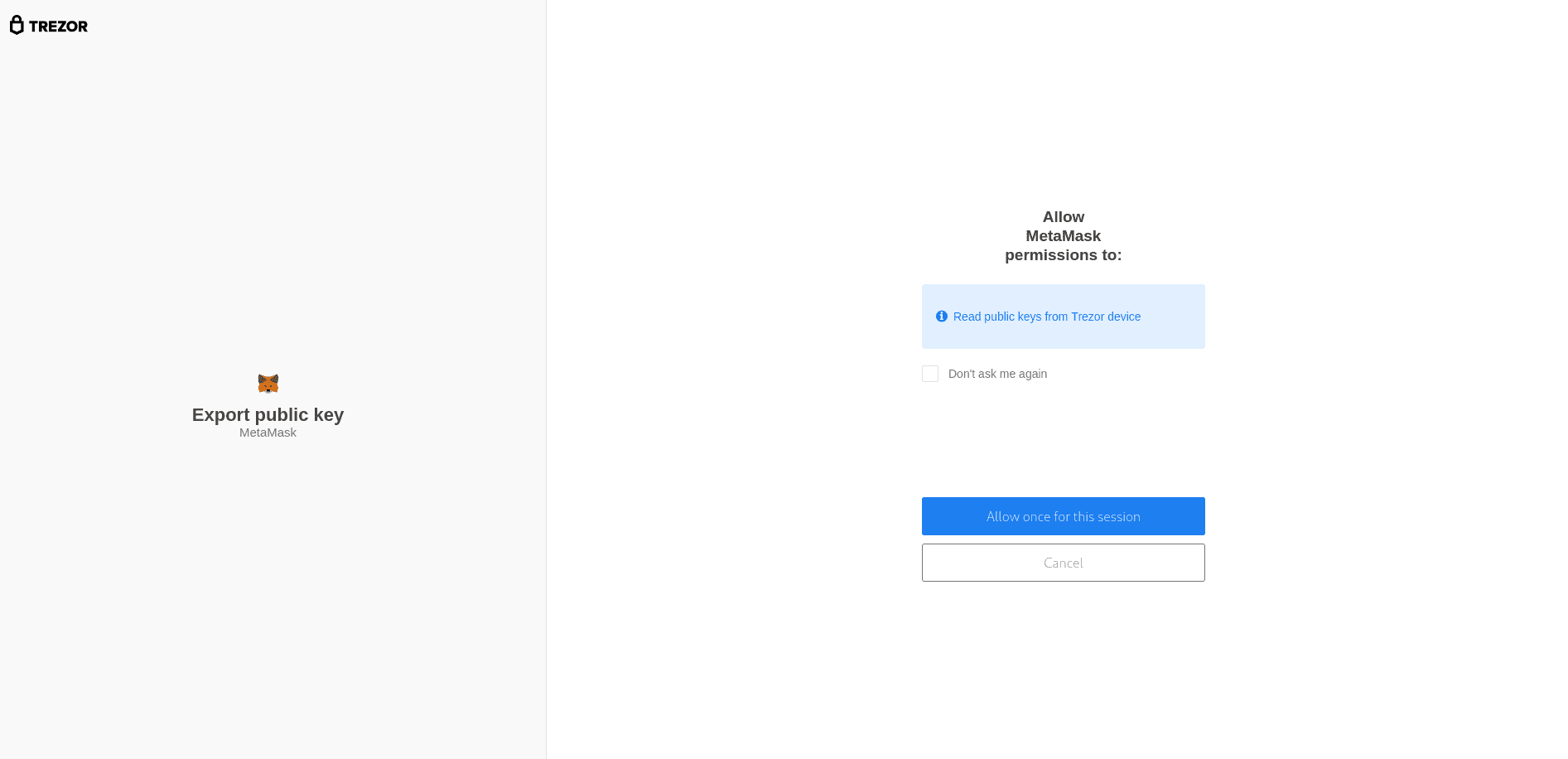 Enter the key of your wallet and unlock it, at this point, MetaMask will read the public key of your Trezor wallet, and it will be configured to manage the balances contained in it, at the end it accepts the whole process in your hardware wallet and with it you will be ready configured your MetaMask to be used in conjunction with your Trezor or other chosen wallet.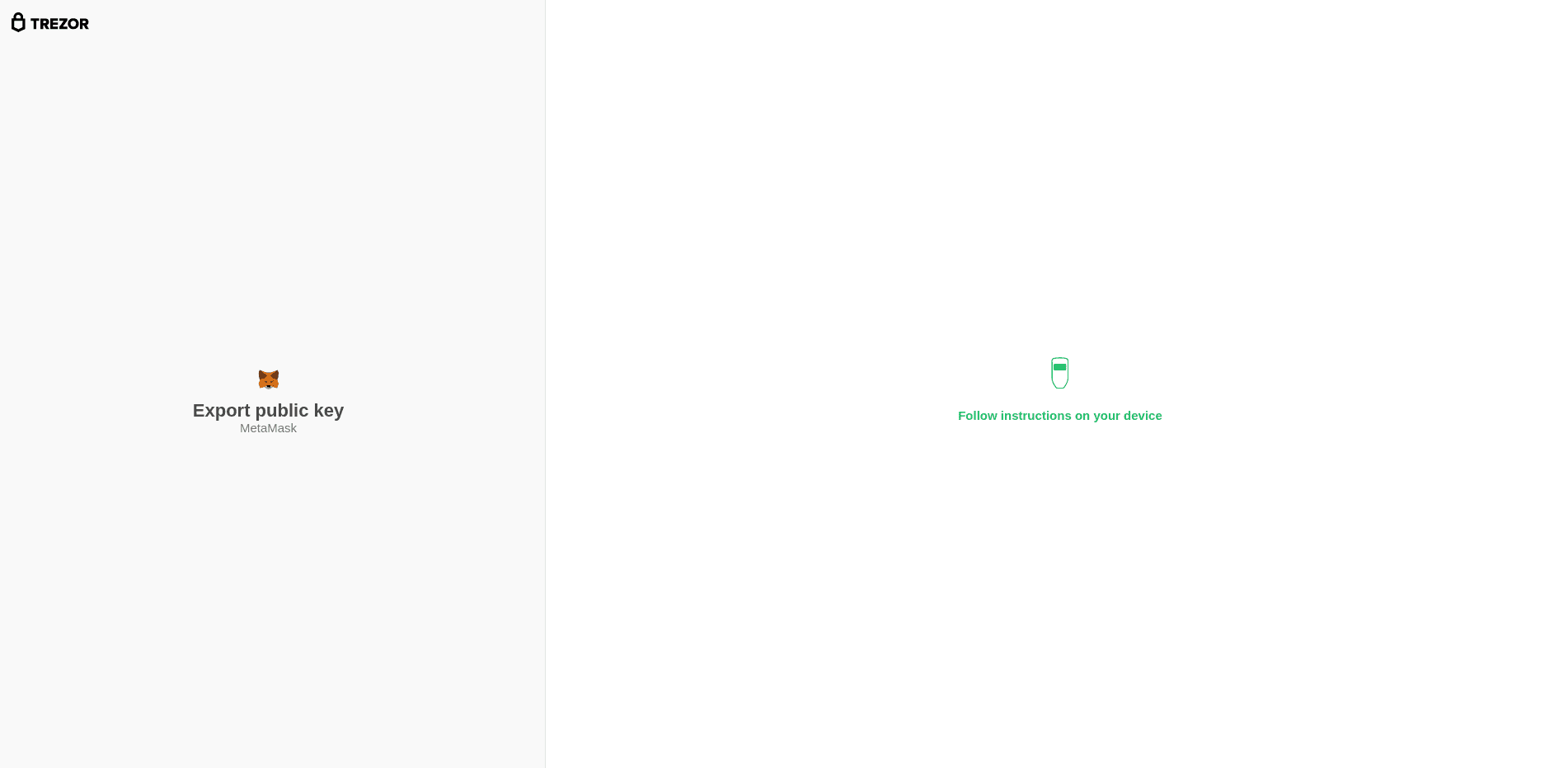 The next step is to choose the Trezor account that you will use for your MetaMask, as you can see in the following box: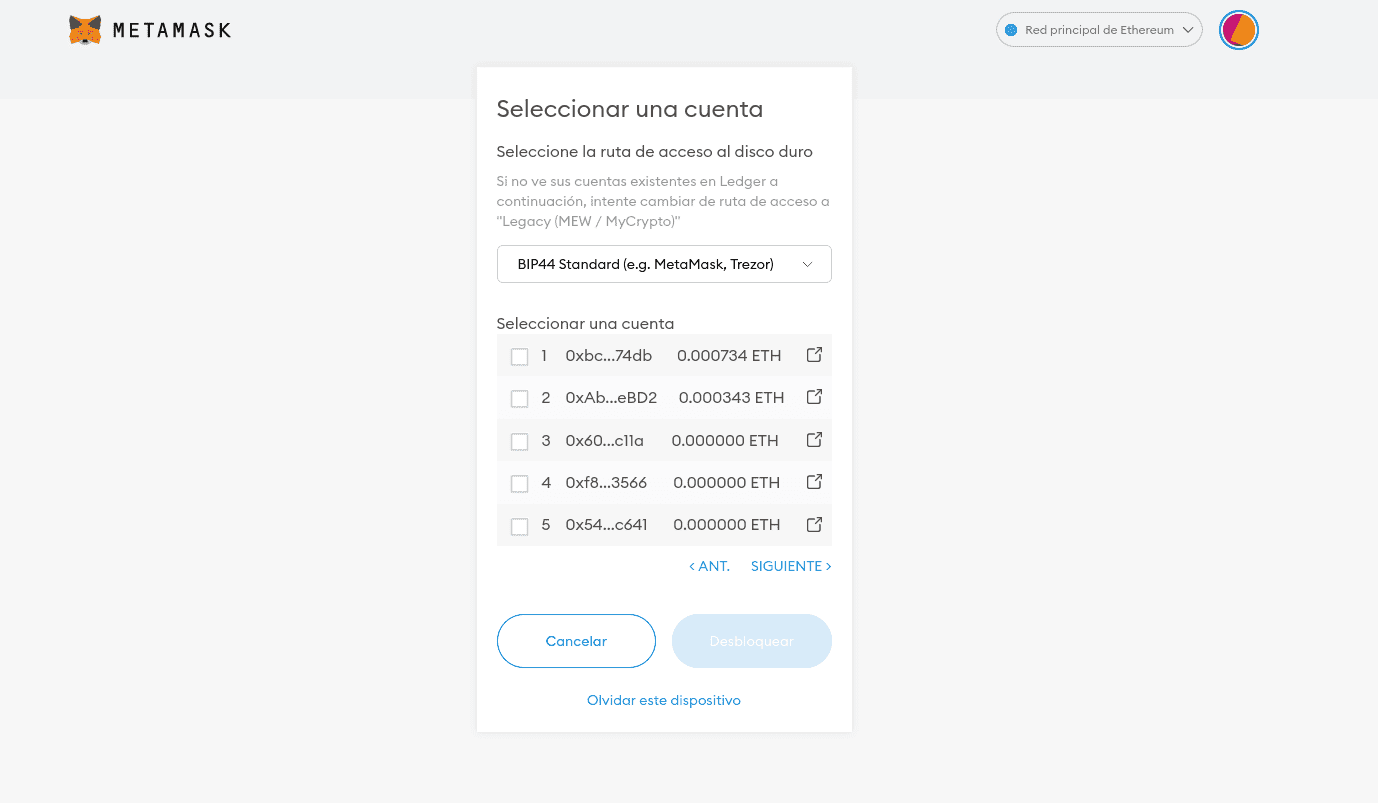 You can choose the one you want, in this case, we will use option 3, since we have used the first two on previous occasions.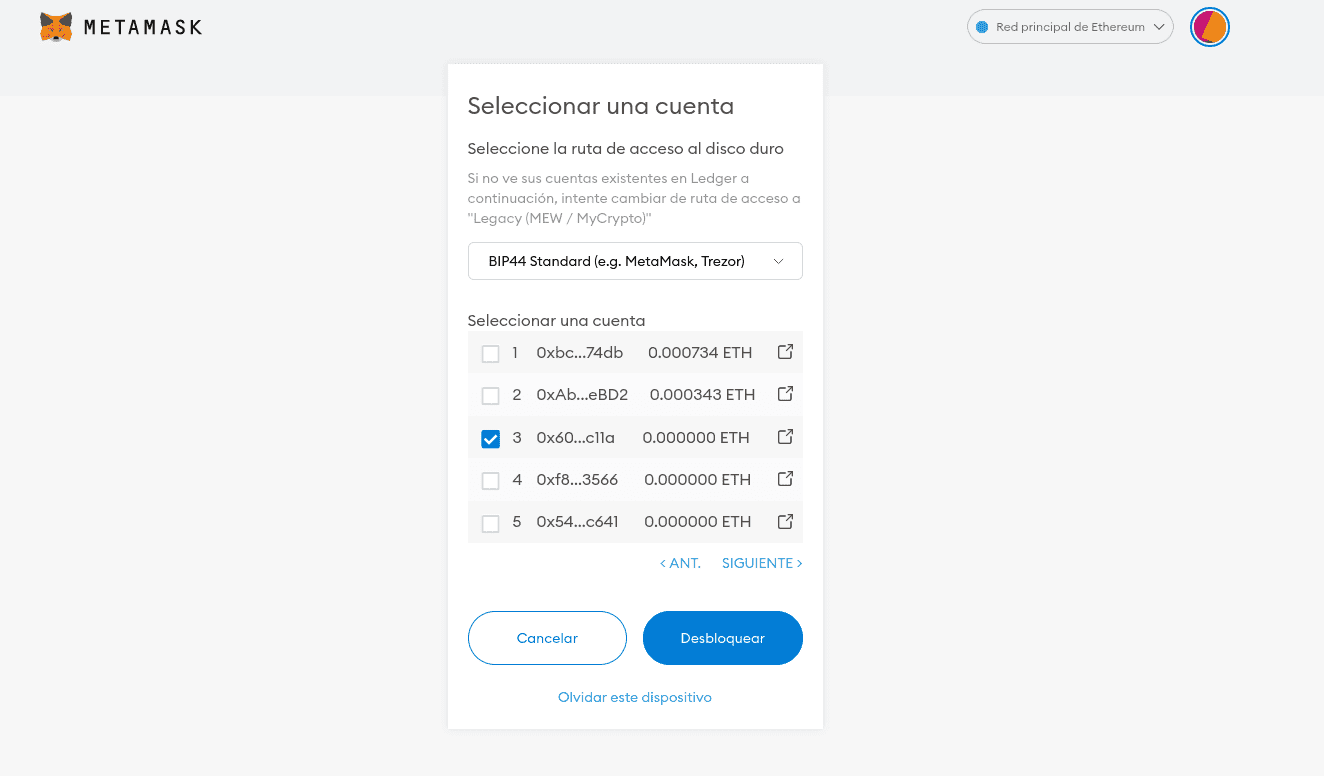 At this point you should click on the button "To unlock" and start using the selected address for our example. In the following screenshot you can see that the MetaMask address is 0x60…c11a, the same one that we have chosen in the previous step, that means that MetaMask is effectively using our Trezor for everything that has to do with our operations in Ethereum.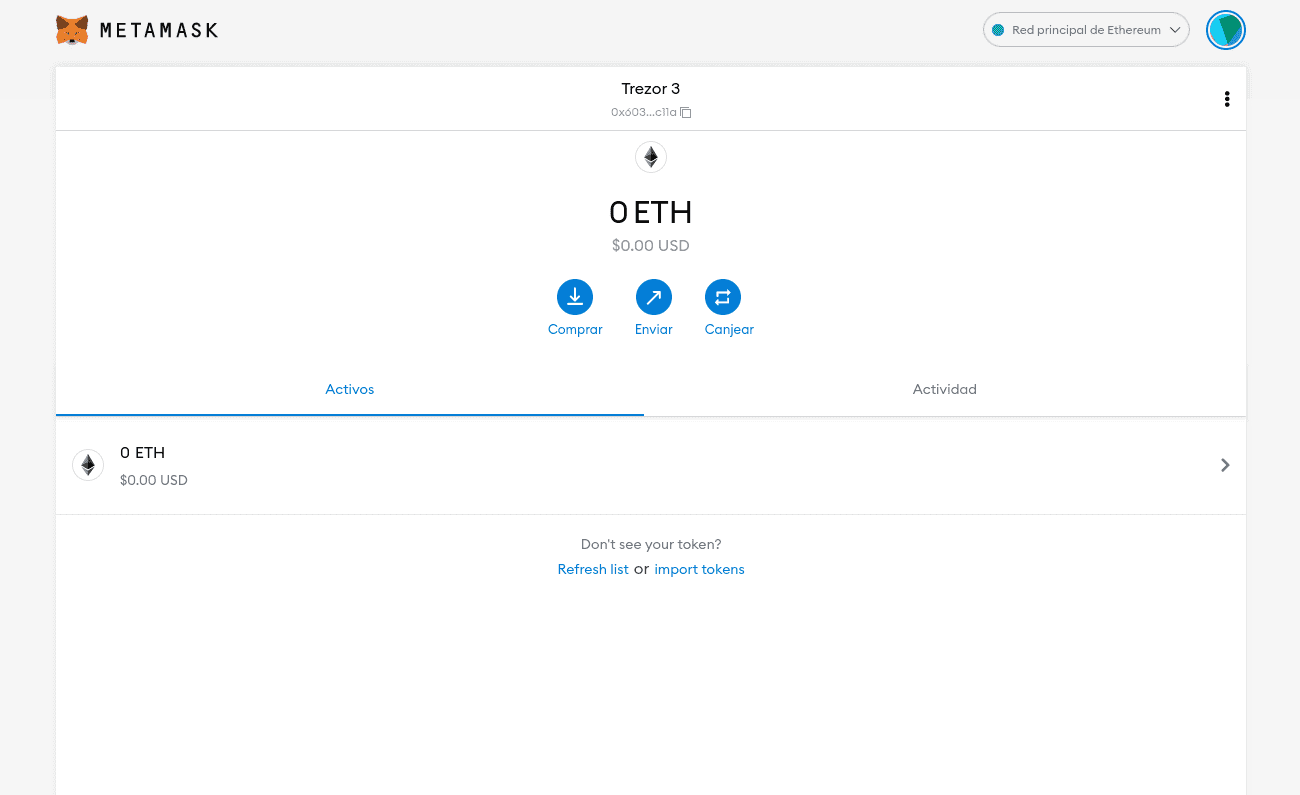 Likewise, in the MetaMask menu you will be able to see the added Trezor wallet for when you want to reuse it.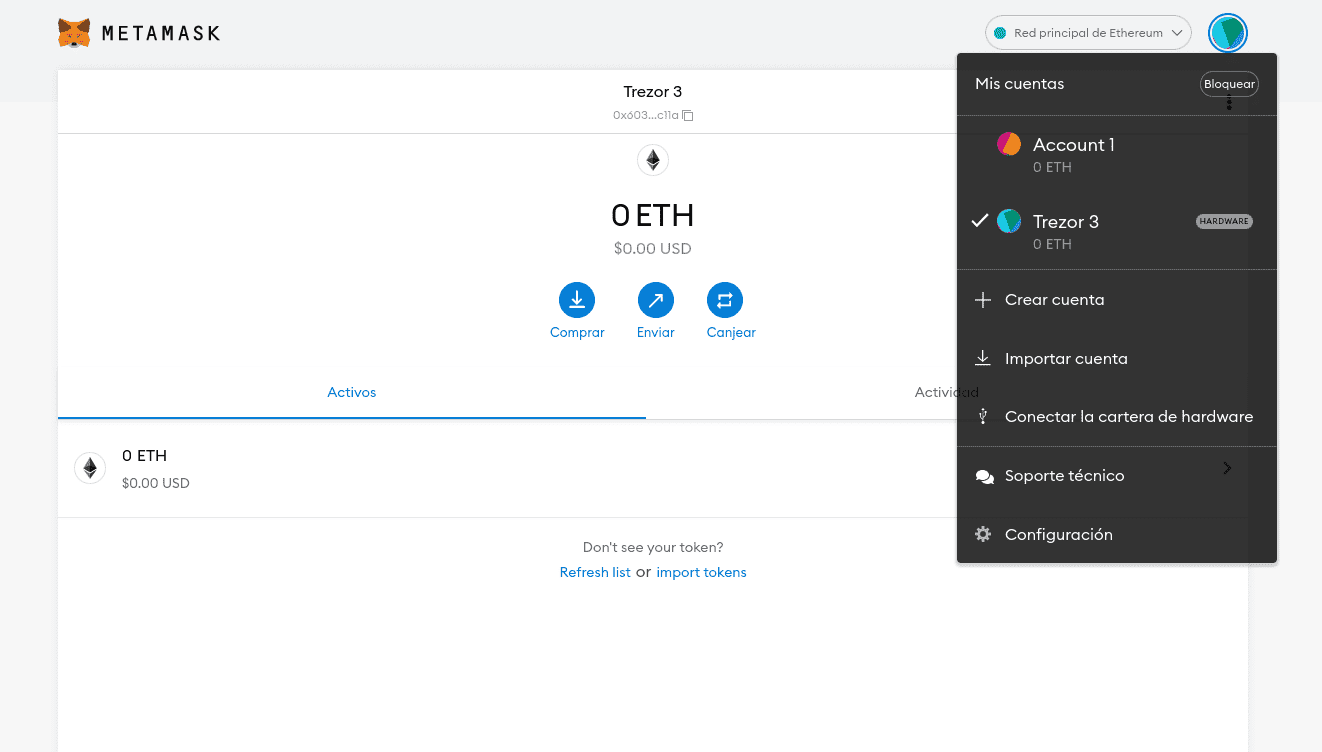 Step 3: Add the B2M token to the wallet
The process of adding the B2M token to MetaMask is something that we have explained in this article. How to send B2M Tokens to Metamask? The process is quite easy, you just have to take the address of the B2M contract, which is:
0xd7c302fc3ac829C7E896a32c4Bd126f3e8Bd0a1f
And then, you should go to the option "import tokens" by MetaMask. Once there, click on the "custom token" and add the following data:
Address: 0xd7c302fc3ac829C7E896a32c4Bd126f3e8Bd0a1f
Token symbol: B2M
Decimals: 18
And finally click on "Add custom token". After all this you will have added the B2M token to the MetaMask wallet controlled by your hardware wallet.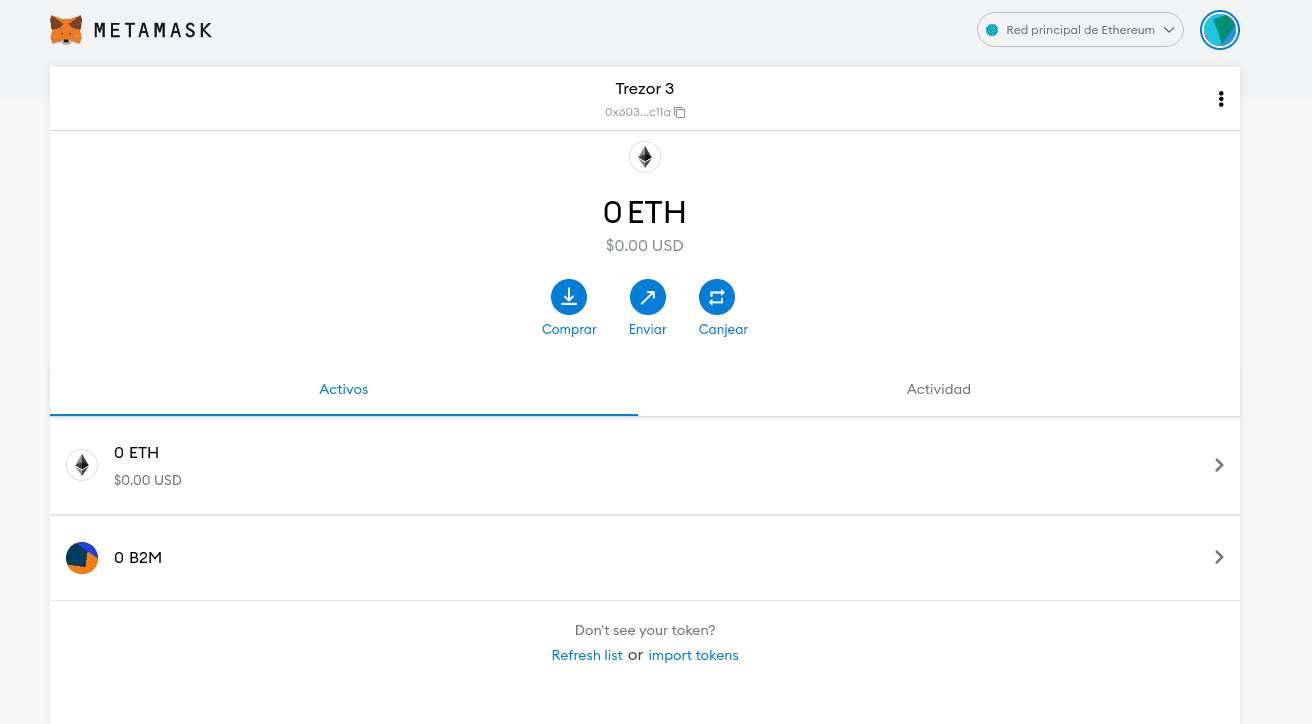 End points
At the end of the entire procedure you will be able to manage your B2M tokens through MetaMask together with your Trezor or Ledger hardware wallet. If you want to receive B2M tokens, you only have to copy the address that appears in the MetaMask and provide it with the destination address of the funds that you are going to receive, the process is the same as you would use with a simple MetaMask wallet.
In case you want to send B2M, you must take into account that the operation must be signed by your Trezor, that is, you must have your Trezor connected (or the hardware wallet you have used) so that MetaMask sends the transaction at the time of signing end to the hardware wallet and it signs it with the private key. Throughout this process, the private key of your funds will NEVER leave the hardware wallet and, precisely for this reason, it is so safe to use this method for your operations.