In 30 minutes: Learn the essentials to understand and use Bitcoin.
Start from scratch in Bitcoin in a clear, easy, safe and fast way. Course designed especially for beginners who know practically nothing about Bitcoin, now with videos.
Learn with the best to acquire the necessary skills and start managing your own Bitcoins today. You are one click away from understanding why Bitcoin is the financial system of the future.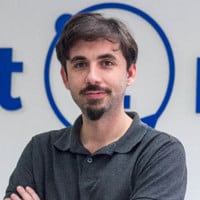 Professor:
Leif ferreira