The rise of Non-Fungible Tokens or NFT (for its acronym in English) plays a determining role in the development of the application of Blockchain technology to sectors such as art, video games or music, among others.
It is clear that nothing will be the same from the NFT, and therefore it is essential to know all the basic aspects that this type of token contains.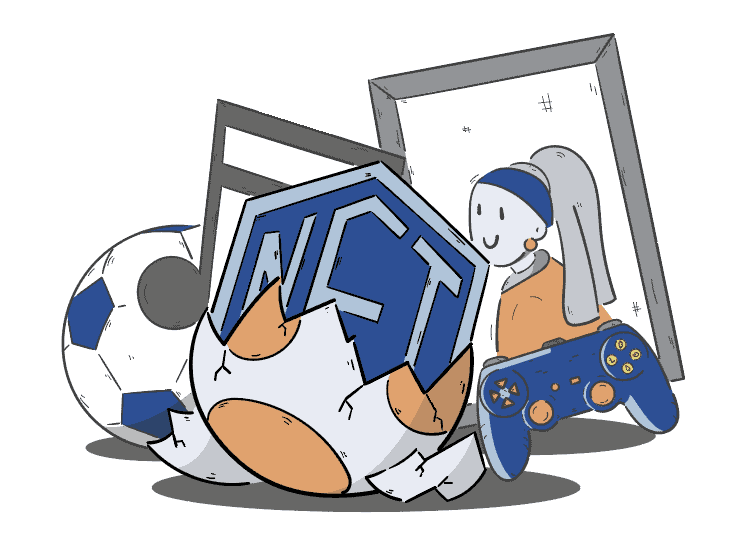 How did NFTs come about? What function do they have? How many types are there?How are they created? Where are they bought or sold? or why are they used? are some of the questions that you will be able to answer at the end of this course and, in addition, you can get a certificate from Bit2Me Academy 🥇
Get your reward
Bit2Me Certificate
Once you finish the NFT Elementary Course you will get a diploma that you can share on social networks and use as a learning certificate to demonstrate the skills you have acquired.
More and more companies from different industries are looking for competent professionals in blockchain.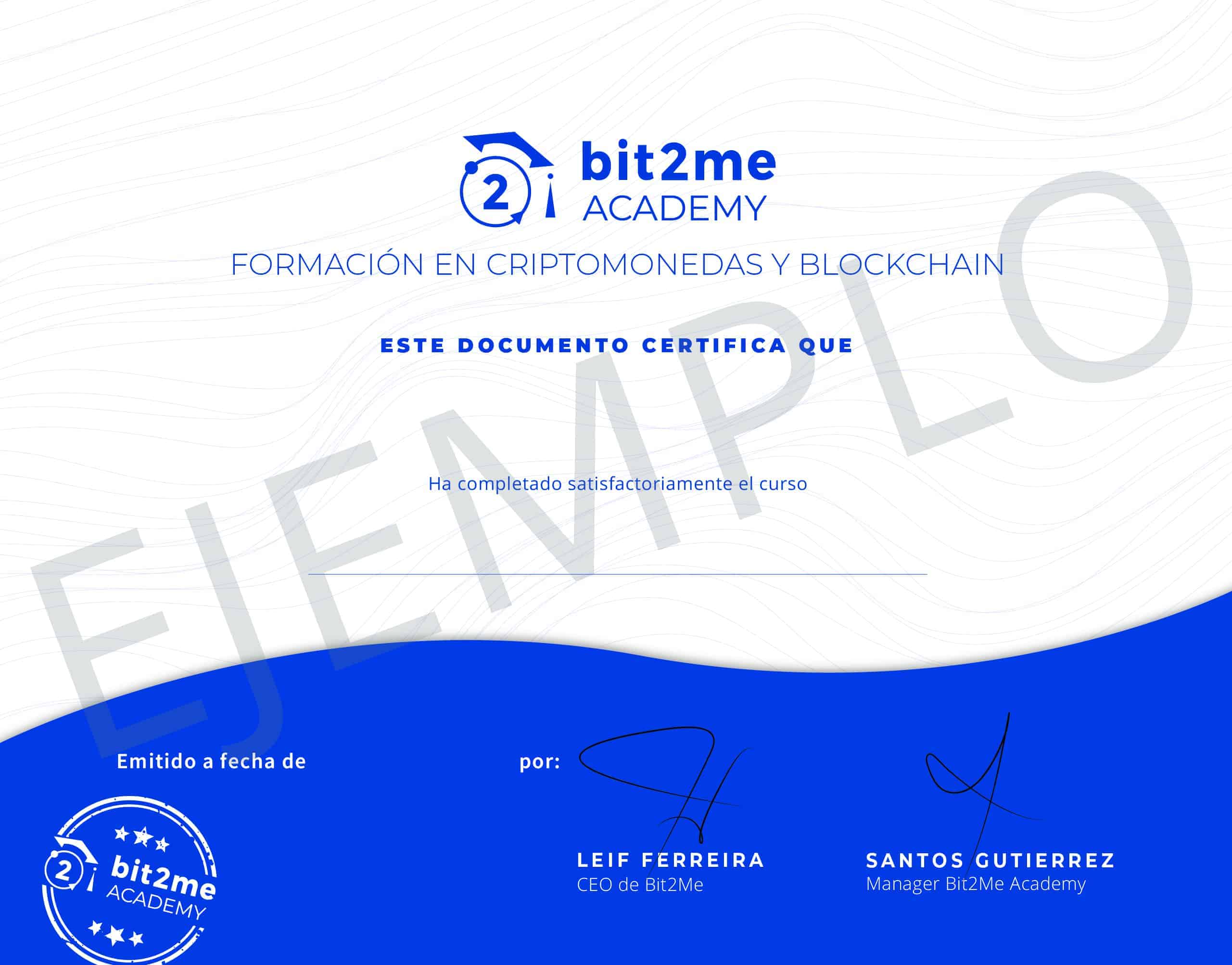 Get out of doubt
Have not you decided yet?
Is this course for you...

If you want to know how NFTs work.
If you want to learn its different applications.
If you are a creative or entrepreneurial person you can take advantage of your potential.
This course is not for you ...

If you are not interested in the technology behind the NFTs.
If you do not want to know the utilities of the NFT.
If you think that this technology has no potential.
In 2021 alone, the NFT market has exceeded $ 26.900 billion
And this only the tokens programmed in the most popular Ethereum standards. Most users buy and sell NFT in dedicated markets, just like cryptocurrencies.
What are the main NFT markets? Did you know that the vast majority do not custody the tokens? How do users exchange and transfer their NFTs directly between their own wallets?
Get first-hand answers to all these questions and learn about the main opportunities and risks that arise in the NFT market.
Testimonials
What do those who have done the course think?
Still have doubts?
Check the FAQs
Do not miss this opportunity. Start your journey through the crypto world.