Cryptocurrency ICOs are the global business finance revolution that uses the power of blockchain technology. Thanks to these, it is possible to obtain the financing to make big projects come true, quickly and easily. But ICOs are much more than financing, that's why we invite you to know everything you need to know about this powerful tool.

How much do you know, cryptonuta?
Do ICOs open doors for greater technological innovation worldwide?
TRUE!
One of the biggest problems facing technological innovation is getting financing for revolutionary new ideas. In this sense, ICOs open doors to facilitate this point in ways never before seen, with a direct positive impact on the world: facilitating research and development of technologies around the world.
Financing 4.0: DAICO
Welcome to the new revolution. Finally something smarter.
Own Vitalik Buterin, the creator of Ethereum, moved and disappointed by this type of perversions of financing through Blockchain technology, has been motivated to design an improved version of the ICOs, the DAICOs. Vitalik incorporated this concept in January 2018.
A DAICO is the merger of a DAO and an ICO.
DAOs stand for Decentralized Autonomous Organization. In essence, it is a Smart Contract that defines through an immutable and transparent program the interaction between a group of entities and the internal management of one or more assets in a collaborative way.
DAICOs take the role of escrow to a new level, eliminating the possibility of corruption with complete loss of funds, with the Smart Contract blocking the funds until the investors themselves authorize their spending.
In other words, with DAICOs all investors act as escrow.
In this way, and unlike an ICO, financing would be blocked in a smart contract, being the investors who during the development of the project will be able to democratically release the funds based on the past results of the project and its future proposals.
In essence, if the holders of the tokens do not agree with the development of the project associated with the ICO, they will be able to vote to have the funds returned to them.
This means that they are funds governed by the investors themselves. A process that ensures investors the correct use of funds.
This creates a fair ecosystem of two-way incentives, as the development team behind the ICO is motivated to periodically post product enhancements for investors to evaluate. While investors are encouraged to continue unlocking phases of initial financing so that the project evolves and the currency they bought continues to rise in value. As long as they consider that the initiative is worth financing, the funds will be released within the established deadlines.
But be careful! A DAICO also has its potential problems:
Mistakes: If a DAICO has been poorly programmed it could end in "tragedy". For this reason, a very important field of specialization in Smart Contracts opens up.
Handling: If developers have a large chunk of tokens distributed, they only need to influence a small percentage of taxpayers to influence their vote and get more funds released from the smart contract.
Low involvement: If the participants consider that they do not influence the direction of the project, it could generate detachment from the voting process, thus generating a chain of non-participation, reaching the point that the project does not unblock the funds despite normal operation and compliance.
Whether or not this initiative will become common practice remains to be seen. Perhaps the DAICOs are only the intermediate step of an even better proposal. At the moment the breeding ground for new improvements does not stop.
Finance open software and not a company
Despite the absolute freedom and radical change that has shaped the way cryptocurrency generation works, from mined to pre-minded to "spontaneous generation," not everyone is happy about the model applied.
Many believe that some models are not democratic, since repeatedly these cryptocurrencies are created to be used in a private company or private software where what ends up rising in value and generating dividends are the shares of the company and not the cryptocurrency.
There are those who defend that if these tokens worked on open protocols that everyone can take advantage of, there would be no scenarios where the company only seeks to enrich itself by issuing a token, and this would focus on creating real usability that makes the cryptocurrency rise in value because the protocol , open source, could be reused by any company.
Difference between token and cryptocurrency
At this point we can see the main nuance between traditional cryptocurrency and token (the cryptocurrencies born in ICO).
We know, there is a fine line of separation between the words token and cryptocurrency.
Essentially tokens and cryptocurrencies are similar. Both can be treated as representation of assets, they operate through cryptography on blockchain technology, they can be freely exchanged and thus quote with a price based on supply and demand, and even the name is very similar, since a cryptocurrency can also be understood as a token (an "token" in English).
Therefore, if at any time the line should be delimited to differentiate them, it is possibly in the form of generating:
The tokens are issued. Like the Euro.
Cryptocurrencies do not have an issuer, they are generated based on the competition defined by a protocol.
Legislation and taxation
Although it depends a lot on the country (and due to the novelty of this technology), something seems to be common regarding ICOs.
Logically there are two parts for regulation, from the point of view of the one that participates in the ICO and, on the other hand, the one that carries it out.
Remember that, both by offering shares (buying and selling them) or receiving money by crowdfunding, the government wants its part:
When a company makes an IPO and takes shares, this company will have to declare them and pay taxes in their country.
When you buy / sell stocks, profits are taxed in your country of residence.
With crowdfunding at the beginning there was a kind of legal vacuum and it seemed that no taxes had to be paid, but soon they took action on the matter so that each company that resides in Spain and receives financing (even if it is foreign) must pay the corresponding percentage. to the treasury.
But what about ICOs? Behind many of them there are no companies, but a group of people from whom sometimes nothing is known. Investors can be anonymous, individual or group, and they can even be machines.
Furthermore, these types of operations are not currently regulated by governments. This causes them to lose control of the money, stop collecting taxes for these movements of money and on top of this this money could be used for criminal activities. For these reasons, a country can announce at any time that it temporarily or permanently prohibits ICOs (as has already happened, for example, in China).
In the near future, a large number of countries are going to start legislating ICOs, and it will be important to see the direction that is being taken worldwide. In powers such as Japan or Canada, ICOs are expected to end up being very similar for tax purposes than IPOs (sale of shares).
Special mention should be made of Gibraltar, a country that wants to position itself as a kind of tax haven for ICOs. Gibraltar is trying to be the first in the world to generate very favorable legislation for ICOs.
Security token and Utility token
It should be noted that, depending on the usefulness of the cryptocurrency, the regulation applied will be different.
Because tokens are issued, the regulation can classify them differently than cryptocurrencies and, in turn, depending on the use of the token, they can be classified into two categories:
Security token: They are those that would closely resemble stocks, that is, they generate dividends.
Utility token: Those that are treated like gasoline for a specific use case to work.
This is best seen with a couple of examples.
Security token: ICO of a bar
Imagine that you want to set up a bar, and that this bar you want to finance it by an ICO making it known that the benefits of the bar will be distributed among the token holders.
In this case, the token is a security token, and the regulation seems to want to go in one direction: among other things, all investors should be correctly identified.
Unfortunately, identifying the investor means adding bureaucracy, technical and data management complexity as well as removing privacy, which is a huge barrier to innovation.
On the other hand, not to add it, and in view of a tokenized future, the palpable reality of the constant, and simple, risk of money laundering will be increasingly normal.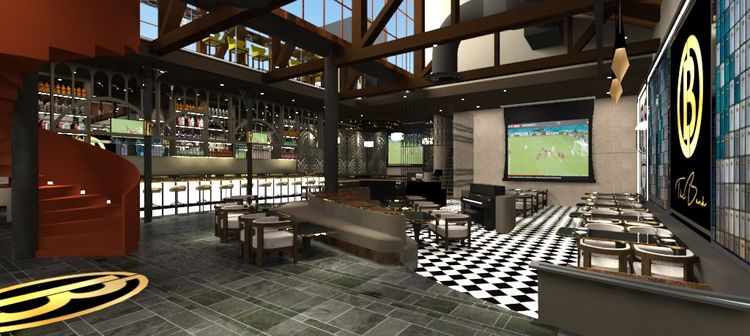 Utility token: ICO of a video game
In this other example, let's imagine that we want to make a video game, and that we are going to launch an ICO to develop it. We can explain to investors that the token will be used to buy weapons in the game, that is, the internal currency of the game because it will only serve this purpose.
In this case what we have created is a utility token.
In the utility tokens, the regulation does not seem to want to force its issuers to so many requirements.
Be that as it may, both end in the same thing: having certain cryptocurrencies with a certain value set by the market of supply and demand.
That is why in Bit2Me we defend that, if some type of regulation has to be applied, how these tokens can be quoted and exchanged for money in exchange houses, end up applying the regulation in the exchange houses as Bit2Me before in entrepreneurs. launching an ICO, because that would block humanity's innovation.
Most popular ICOs
The number of ICOs is growing in an amazing way. Every day new projects and companies seek to finance themselves through this tool.
But let's look at some of the most famous ICOs.
Ethereum
Date: 2014
Raised: $ 17 Million.
Description: Smart contracts evolved. It has a strong development team behind it.
Filecoin
Date: 2017
Raised: $ 257 Million.
Description: Seeks to develop a decentralized storage protocol.
NEO
Date: 2016
Raised: $ 50 Million.
Description: Implements P2P networks, digital certificates, interoperability between chains, transaction between different technologies and execution of smart contracts.
Bancor
Date: 2017
Raised: $ 150 Million.
Description: Allows anyone to create their own digital token and enable it without the need for third parties through smart contracts.
Tezos
Date: 2017
Raised: $ 237 Million.
Description: Decentralized platform that is governed using a true digital community.
Polkadot
Date: 2017
Raised: $ 140 Million.
Description: Technology developed by former members of Ethereum and that seeks to create an information exchange protocol between the different blockchains that exist.
Links of interest
If you are interested in seeing that ICOs are running, or have been made, a good place to start are some of the websites that list them.
Remember: do not pay attention to what these websites may say or recommend, always take it as a source to complement your research. Many times they receive money for promoting and speaking well of a certain ICO.
https://tokenmarket.net: One of the most complete websites that collect and update information from the different ICOs. We can see ICOs that are in process, that are about to arrive or that have passed.
https://www.smithandcrown.com: They carry out research and analysis of each cryptocurrency and ICOs. They are usually good studies carried out exhaustively.
https://www.icocountdown.com: They show a list of 'reliable' ICOs, when some of them do not fit for some reason, they do not show it, explaining the reasons.
https://www.icoalert.com: Alertas e informes, aunque los informes son de pago, los que ponen gratuitos son interesantes.
None of these websites, of the dozens that exist, list all the ICOs that exist, they decide which ones to list.
Conclusion
Now you know what ICOs are, their origin and evolution, as well as how to beware of scams and how DAICOs can be a before and after in crowdfunding.
With all this we strongly encourage you to go in search of interesting projects. Never value a project for profitability, as it is something very very difficult to predict. Rather, do it because you see and understand that the project is creating something that you are passionate about.
And last but not least, investing in an ICO is almost always synonymous with throwing money away: if after a detailed analysis you dare to take the plunge with one, NEVER put more money than you can afford to give up on.