Mt.Gox was the largest and most important exchanges in the world of cryptocurrencies, here we invite you to know its history of rise and fall.
En 2010, the exchange of cryptocurrencies Mt Gox, whose headquarters was located in the special region of Shibuya, in the city of Tokyo, Japan. After 4 years since its launch, Mt Gox established itself as one of the largest bitcoin exchange platforms in the world. In fact, it managed to manage around 70% of all transactions made in this cryptocurrency.
But by February 2014, the company began to present problems and suspended trade with cryptocurrencies, stating that more than 850.000 bitcoins had been hacked from their accounts. A sum that at that time, represented on average about 470 million dollars. Therefore, later in April, Mt Gox was forced to start the liquidation process.
But what was it that made Mt Gox so great? Why his fall from grace? All this and more you will know in this new article from Bit2Me Academy.
The beginnings of the largest Bitcoin exchange
Mt Gox was initially founded in 2007 by the developer Jed McCaleb. Back then it functioned as an online portal for exchanging cards from the well-known game Magic: The Gatering. In fact, the name of Mt Gox was an acronym for "Magic: The Gathering Online eXchange."
But the use and purpose of the site would begin to change. In July 2010, McCaleb read about Bitcoin at Slashdot. After learning about the cryptocurrency, he decided that the bitcoin community needed an exchange. This in order that its users could trade bitcoin and other regular currencies. That was how on July 18, McCaleb launched its exchange service and price quotation, deploying it under the domain name mtgox.com.
However, by March 2011, McCaleb sold Mt. Gox to the French programmer and Bitcoin enthusiast, Mark Karpeles. It was Karpeles who served as CEO of Mt Gox, becoming its largest shareholder.
The heyday of Mt Gox
During its heyday, the Mt Gox exchange managed the highest volume of all bitcoin transactions. So much so that he came to enjoy a great influence on the decisions and destiny of this cryptocurrency, with more than 127 thousand active users around the world.
But in 2011, Mt Gox began to introduce various vulnerabilities and serious security flaws during its operations. This made him a key target for various hackers and hackers. Hackers saw the exchange as an opportunity to transfer and steal bitcoins through the use of fraudulent credentials. This caused the loss of hundreds of bitcoins during that year. In addition to an abrupt drop in Bitcoin prices within the platform, going from $ 17 USD to just a few cents.
Although this was undoubtedly a hard blow for this exchange, it was not until 2014 when it was plunged into the true catastrophe. Back then, 850.000 bitcoins were hacked and stolen from their accounts. A fact that completely disrupted and destabilized the Bitcoin market like never before in its history.
A hard knock
The private key of the Mt Gox exchange was compromised since the first hack that occurred in 2011. In this first hack, the credentials of a Mt Gox auditor were used and the fact affected users for a total of close to $ 8,75 million. USD. Later in 2013, new protection and security measures were implemented. This made the platform even more popular and opened the doors to thousands of new users. However, none of this would prevent more than 2014 bitcoins from disappearing in February 850.000.
Without a doubt, this was the worst time in history for Bitcoin. The biggest hack on the Mt Gox trading platform left hundreds of thousands of users without a single satoshi available. It was at this time that the CEO Mark Karpeles He declared to his users that there was a possibility that the bitcoins had been stolen from the platform. And although some time later he was able to recover a total of 200.000 bitcoins, the more than 20 affected users of Mt Gox were still full of uncertainty, fear, mistrust and anger over the remaining 650.000 bitcoins.
Before the company made the massive loss of bitcoins official, exchange users began to file complaints about the slowness of the platform when making their withdrawals. This led the technicians to paralyze all transactions and movements within the platform. The technicians carried out an evaluation that allowed them to detect the technical failures that caused the delay. Therefore, they later pointed out that this delay was being caused by a malleability problem in transactions Bitcoin made. Implementing an immediate solution plan to solve this problem.
But a few days later, the Mt Gox exchange platform suspended all its operations and closed the exchange. At the same time as its CEO, the programmer Mark Karpeles, resigned from his position as a member of the Bitcoin Foundation and closed his Twitter account, deleting all his messages.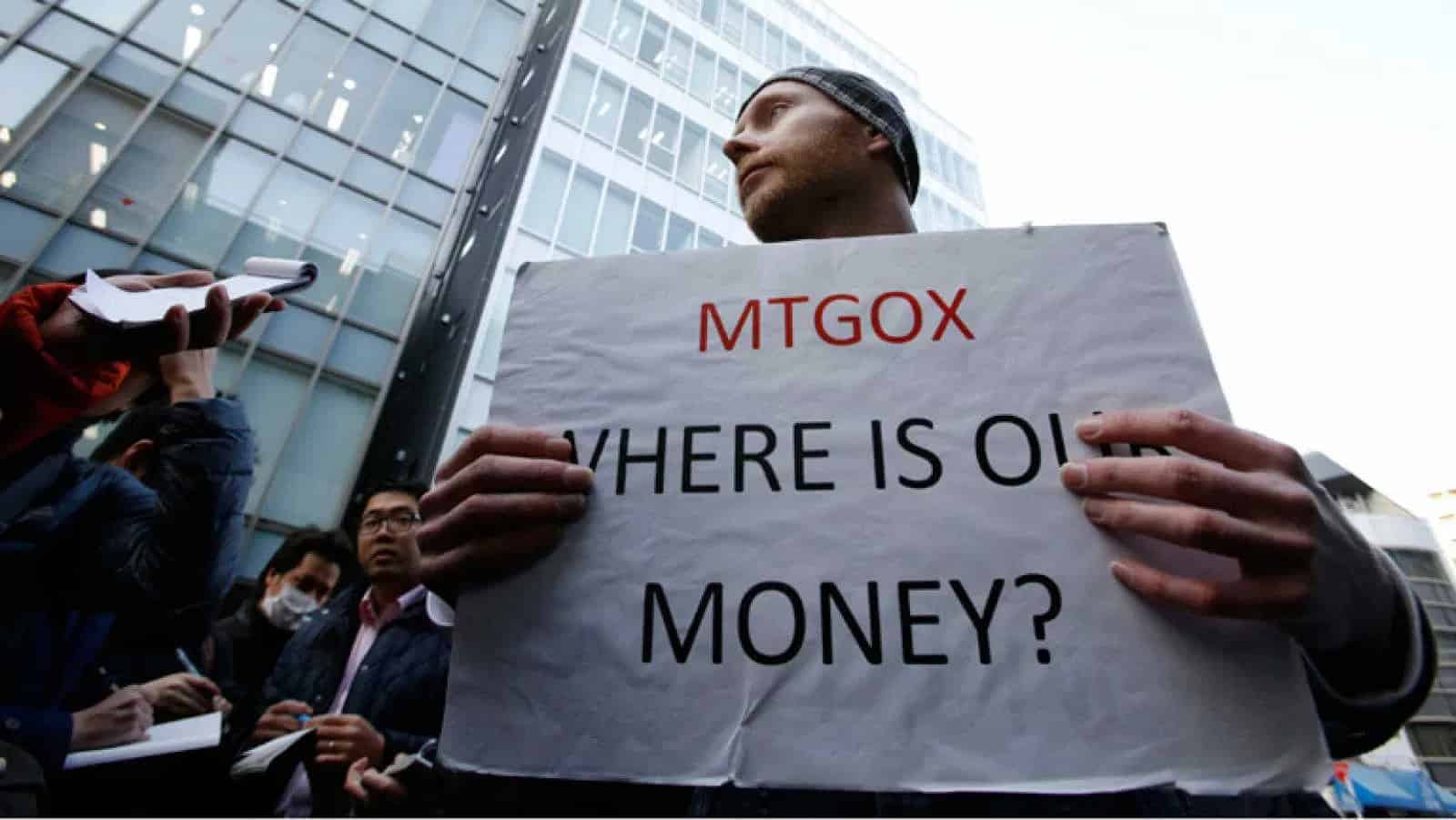 The collapse and its consequences
Both the Mt Gox exchange, as well as its CEO and more than 20 thousand users and clients, were severely affected by said hack. Mark Karpeles was accused of embezzlement and data manipulation by the Japanese justice. Japanese courts requested that the CEO be sentenced to 10 years in prison. Although after 11 months, he managed to get out on bail and was awaiting a trial. Where he was subsequently declared innocent of all the charges that were accused.
To date, there is great controversy surrounding Mt Gox and many still remember this bad time. Most awaiting the reimbursement of their lost assets and the clarification of the Mt Gox case, in which other actors, such as the Russian, were involved. Alexander Vinnik, money exchange manager BTC-e (platform closed by the Police).