The OmiseGO (OMG) project is a payment system project that seeks to unite the world of cryptocurrency payments with that of traditional payments, using a unique and high-speed infrastructure, which allows banks, businesses, exchanges and customers to use your cryptocurrencies or fiat money quickly, easily and with complete interoperability.
Ehe OmiseGO (OMG) project is an interesting peer-to-peer payment project using blockchain. The backbone of its operation is a ERC-20 token called OMG, and that works on Ethereum. But what is there beyond OmiseGO? What's your objective? Well, this and more you will know below.
Omise, the company behind OmiseGO
The history of OmiseGO begins with the creation of Omise, a fintech company founded in 2013, in the city of Bangkok, Thailand. Back then Omise's idea was to create digital payment systems that could be leveraged by the unbanked across Asia. This is how this fintech quickly went from being a complete stranger to having offices in Japan, Singapore and Indonesia, with more than 2000 merchants using its technology.
However, everything changes the moment Omise focuses its efforts on the development of a blockchain-based payment system. At the beginning of his project, he proposes a development path and in June 2017, he begins a Initial Coin Offering (ICO) which ended up being a success. After the completion of the ICO, OmiseGO was an ongoing project, with a total of 25 million dollars for its financing. In fact, this maximum funding limit was imposed by the company, making it clear that it was the only thing they needed to make this project a reality.
The project that Omise presented with OmiseGO is simple. It is about the creation of a decentralized, open source and highly customizable white label digital wallet, which allows the sending of funds through different networks. Your goal is a system peer-to-peer (P2P) fully decentralized that allows real-time transactions through the blockchain Ethereum (ETH), using ERC-20 tokens. Additionally, all Omise financial services will be accessible to OMG users and developers.
By enabling the use of Omise services, communication between blockchain assets and traditional financial assets is possible. This allows merchants to work with both ecosystems at the same time without major setbacks, reducing costs and maximizing their target audience. The exchange of fiat currencies and cryptocurrencies is carried out through a decentralized exchange (DEX), and using highly scalable technologies.
BUY OMISEGO (OMG) AT BIT2ME
Do you want to start enjoying the world of cryptocurrencies? Then it is time to open your Bit2Me user account. It is very easy to do and, in addition, following this link You will get € 5 totally free on your first purchase at Bit2Me.
The faces behind OmiseGO
Among the personalities behind the development of OmiseGO stands out: Jun Hasegawa, who is the CEO of Omise and OmiseGO, and Donnie harinsut is the COO of Omise and OmiseGO. Is also Joseph Poon, co-author of Lightning Network and co-author of Plasma, is the lead author of OmiseGO, and notable members of the advisory team include Vitalik Buterin, founder of Ethereum and co-author of Plasma, Gavin Wood, co-founder of Ethereum and founder of Polkadot, Jae kwon, creator of Tendermint and Cosmos NetworkAs well as Vlad Zamfir, head of research at Ethereum's Casper, Julian Zawitowski, founder of Golem and Thomas Greco, member of Ethereum, Cosmos Network and Streamr.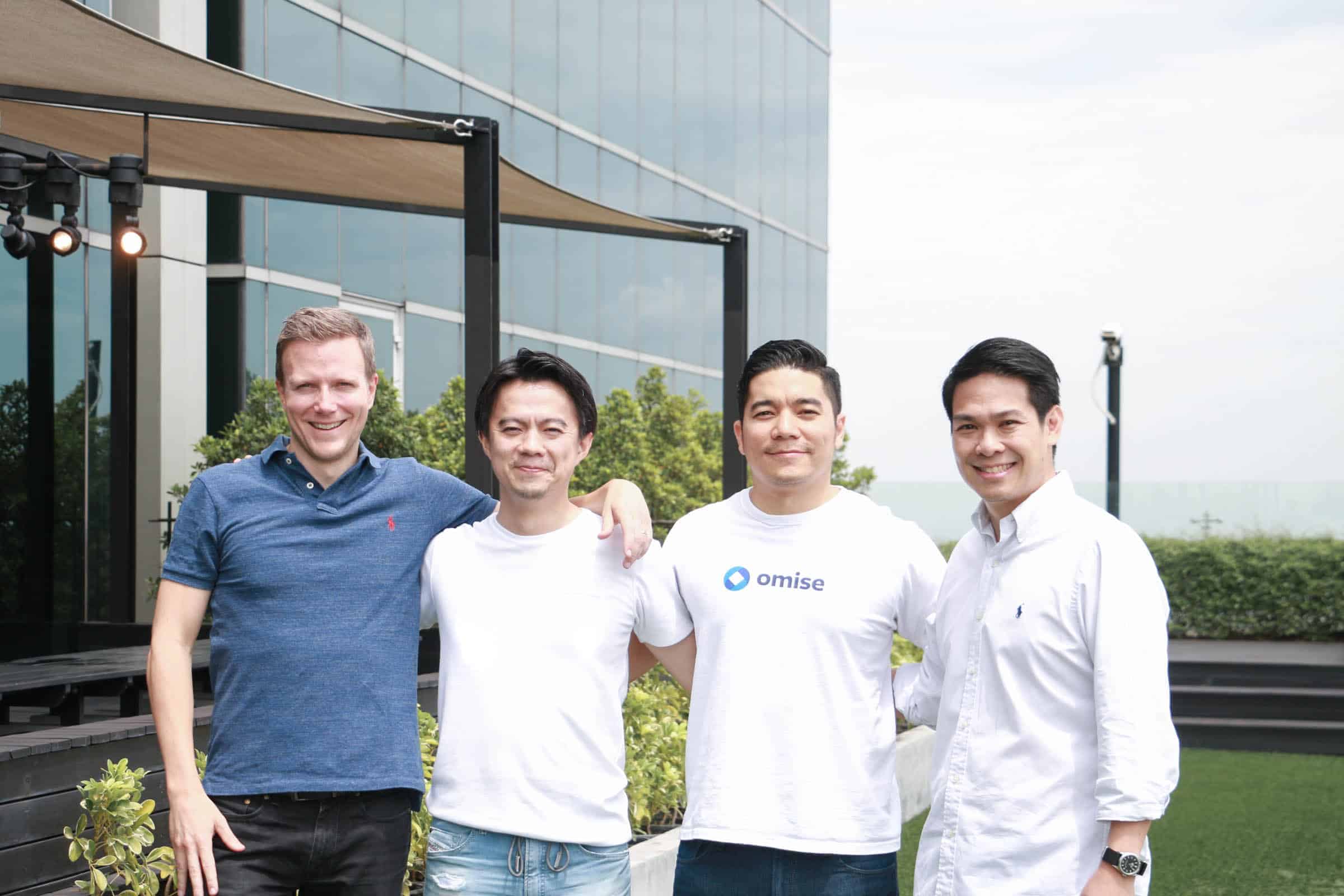 Project Financing
The financing of the project was made through an ICO that was adjusted to receive a maximum of 25 million dollars: All this money would then be created in an equivalent amount using the OMG token, all equal in value and functionality, but divided by the contract in different pools, both for public and private distribution.
On the public sale side, the issue was divided as follows:
The direct public sale by the ICO was 65,1% of the total OMG tokens issued.
Airdrop, which would be a total of 5% of the total OMG tokens issued.
On the private sale side, it is configured as follows:
OmiseGO reserve, which retained 20% of the total OMG tokens issued. This reserve is used for the further development of the project.
Reserve for the development team, which is 9,9% of the total OMG tokens issued. This was reserved for team members and key contributors who worked to develop the ideas, support structures, and actual implementations of the OMG project. The broadcast was blocked for a whole year and was released in 2018.
Objectives of the project
The two main objectives of the project are the following:
First, help unbanked users have an easy solution that can act as a positive substitute for a bank account. In this way, they would be allowed to save, send and receive money easily and safely.
Provide merchants and Electronic Payment Providers (EPP) with solutions with which their customers can maintain, send, receive and exchange any type of value without problems from any network to any other network. In this way, they have much more freedom than they currently have, and at a much lower cost.
These are the main objectives that led to the creation of OmiseGO.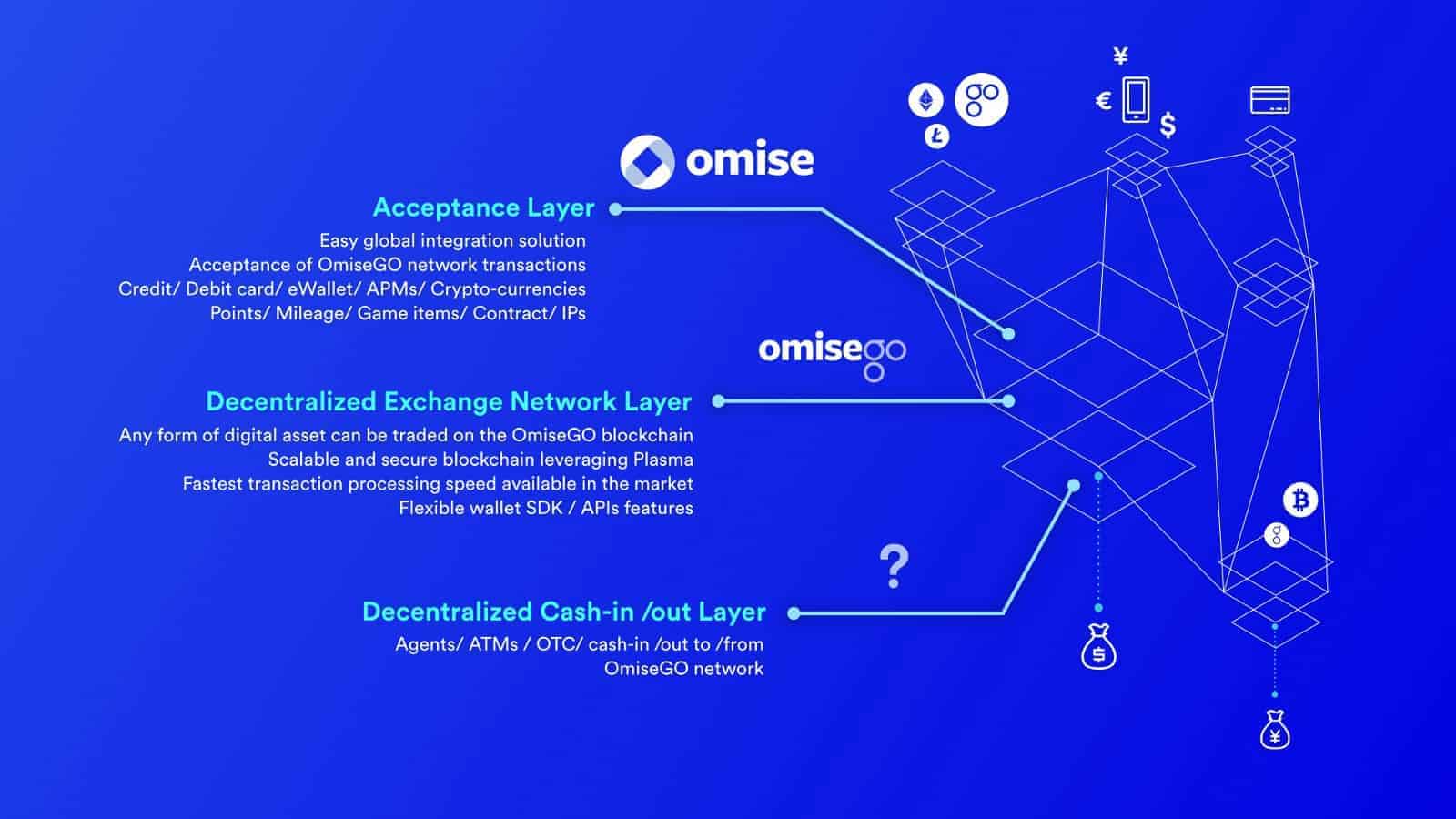 How does OmiseGO (OMG) work?
OmiseGO works around three fundamental parts, which we will explain below:
OmiseGO Network, the network for the payment system
OmiseGO's performance column is the well-known OMG Network or OMG Network. It is a public network that enables high-performance, low-cost peer-to-peer transactions. With OMG Network, anyone can transact valuable across geographies, asset classes, and applications.
The OMG Network structure is built on a network of nodes connected by a Layer 2 (sidechain) that works on Ethereum. This Layer 2 is based on a protocol of Proof of Stake (PoS). In this way, the OMG Network is built to be very fast and inexpensive. But not only that, OMG Network is built to allow operations as advanced as the atomic swaps, relay transfer and exits to the traditional financial system. Additionally, OmiseGO is working on a deep integration with Plasma, an option that could greatly improve its scalability.
All this technology is supported on Web3 technology using JavaScript libraries, which in turn allows enormous extensibility and ease for the development of new functionalities. In fact, it is the only way to interact with this network, is by using its development framework and adjusting to the needs of your company or business.
Token OmiseGO, the economic center of the project
Of course, to use the Ethereum network, the project had to create a token, and the choice for this was the ERC-20 standard. This is how the OMG token was created, which can be seen in all its splendor at this link. The smart contracts of this token for its part can be seen here, and it does not differ at all from the rest of ERC-20 tokens that exist on the Ethereum network. The maximum number of tokens that can be issued is 140.245.398 OMG tokens, which was achieved with the ICO and the private sale made.
Proof of Stake, the network consensus protocol
Because OMG Network is a network of nodes separate from the Ethereum network (it is a sidechain), its nodes use a consensus protocol to maintain security. The protocol chosen in this case is the Proof of Stake or Proof of Stake (PoS), a protocol designed to be highly scalable, fast and secure. This makes a lot of sense since the node network communicates through Plasma, and the goal is to provide fast and cheap transactions, leaving the PoS system as the only option.
However, using Proof of Stake allows users who do staking receive earnings equal to your held balances. These balances come from a part of the commissions that are charged in the network and are aimed at maintaining the circulation of coins within the system.
BUY OMISEGO (OMG) AT BIT2ME
OmiseGO SDK, developing solutions within the network
OmiseGO on the other hand, provides a framework that any company or bank can use to create their own financial (or value exchange other than financial value) application for their own market and their own users. This framework is called the OmiseGO SDK, and the applications created with the OmiseGO SDK run using the resources of the OmiseGO network, and also generate a large number of fees. And again, the programming framework will in no way oblige companies using it to have any OmiseGO logo in their application, or any graphic obligation of any kind.
The SDK will only be a certain collection of programmatic functions, in order to: save blockchain development time and costs, by using the trusted OmiseGO blockchain and using the trusted OmiseGO Software Development Kit.
In other words, the OmiseGO SDK can be seen as a free and easy gateway to blockchain technology and its potential financial applications, making any company or institution that uses it virtually become an OmiseGO partner.
Do you want to start enjoying the world of cryptocurrencies? Then it is time to open your Bit2Me user account. It is very easy to do and, in addition, following this link You will get € 5 totally free on your first purchase at Bit2Me.