Learn how to connect your wallet Dappradar to the Polygon network (MATIC) and enjoy the dApps that are deployed on this network.
Lto network of Polygon (MATIC) It is one of the great networks blockchain currently exist in the world cripto. Its impact as a high-speed network and interoperability between Ethereum and Binance Smart Chain, have made it one of the main spaces for many users of decentralized applications, blockchain games and DEXs.
To use Polygon all you need is a wallet Web3 compatible and easy setup. In this article we will teach you how to make this connection with one of the most famous wallets in the crypto world, MetaMask. In this way, you will be able to carry out operations both in Ethereum as in Polygon with no drawbacks.
Configure MetaMask to use Polygon (Matic)
Before starting a connection with Polygon you will need to have the following tools:
A device (PC, tablet or mobile) with an Internet connection.
Chrome web browser (or derivatives such as Edge, Brave or Opera) or Firefox.
Basic installation of MetaMask
As you can see the requirements are quite common and about the basic installation of MetaMask, you can review it in detail through this article. Now, the basic installation of MetaMask allows us to use only the Ethereum network, which is the network configured by default. So, in order to be able to use Polygon, we must manually configure the MetaMask wallet as shown below…
Initial setup
The first step is to open the MetaMask menu: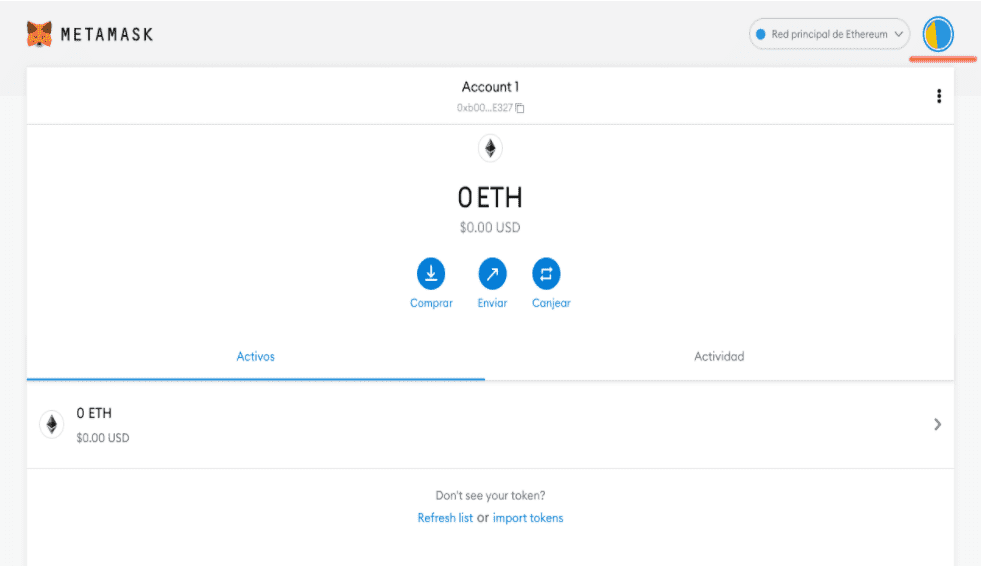 Once on it, click and look for the "Settings" option. From there we can access all the options we need for our test.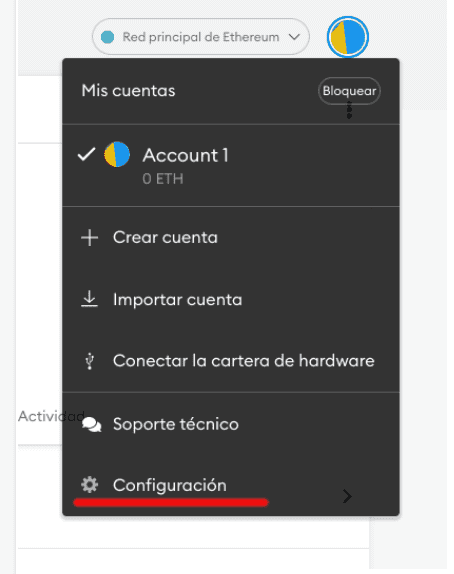 On the next screen you will see several configuration options on your left, you should look for the one that says "Networks" and click on it.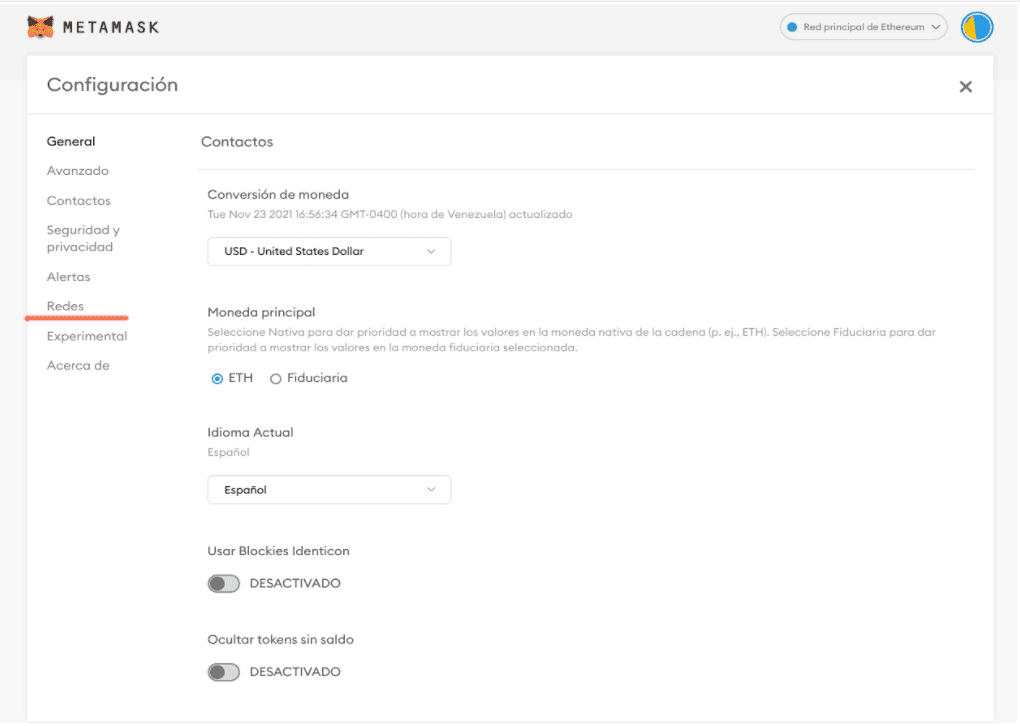 This option is the one that will allow you to add all the necessary data so that you can connect your MetaMask to the Polygon network. Once there, look for the button "Add Network" (or "Add a Network", if it is in English).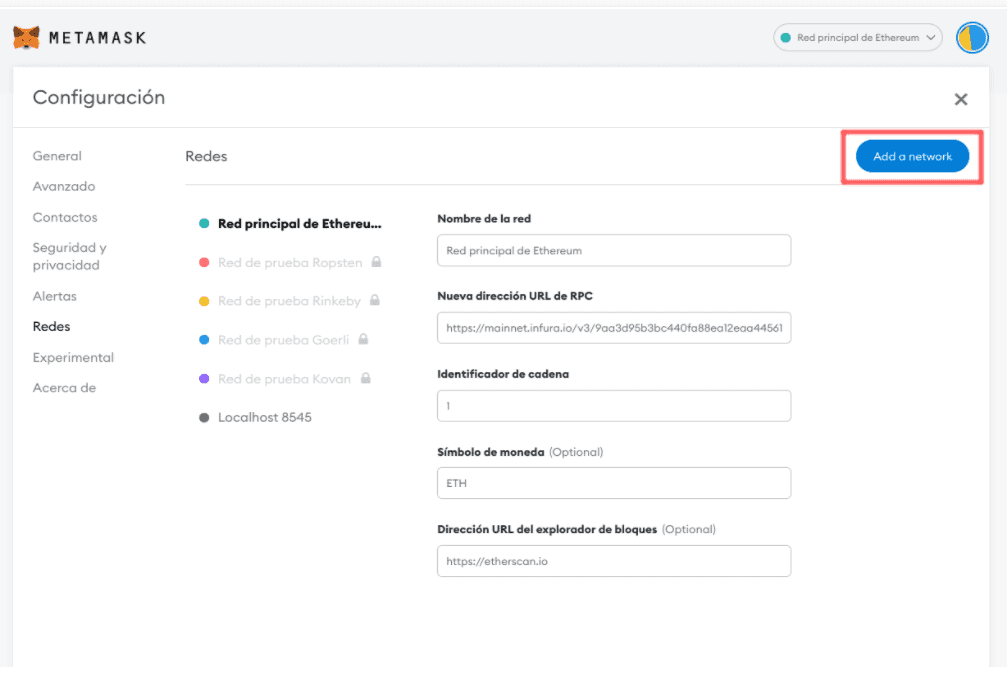 Next you will see a form in which you must add the necessary data so that MetaMask can interact with the Polygon network: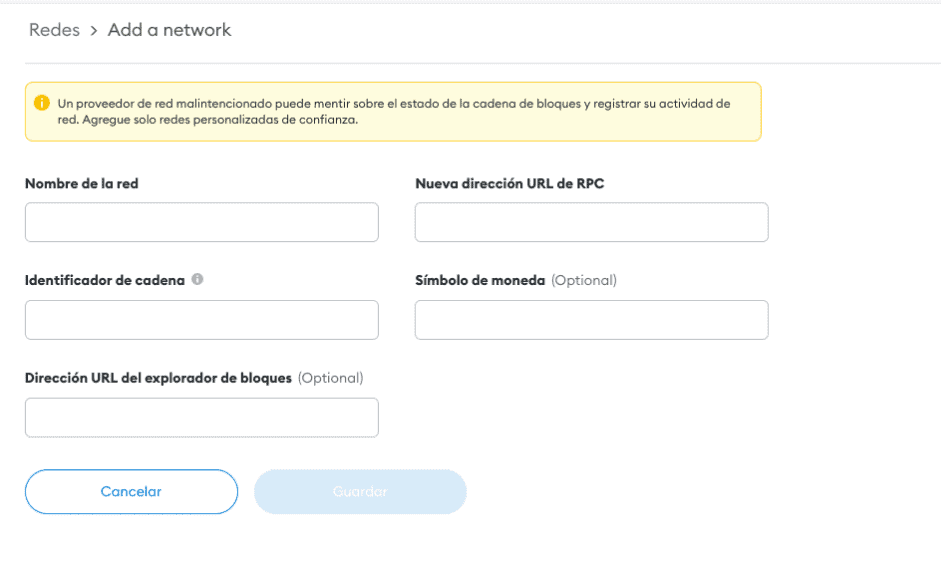 The data in question are the following:
Network name: Polygon Mainnet
RPC URL: https://polygon-rpc.com/
Chain ID: 137
Currency symbol: MATIC
URL Explorer: https://polygonscan.com/
This data must be placed correctly so that MetaMask can interact with and access Polygon.
ATTENTION: Using other addresses or unofficial alterations can cause loss of funds so you must be very careful with this. At the end of this process, the form should reflect the following…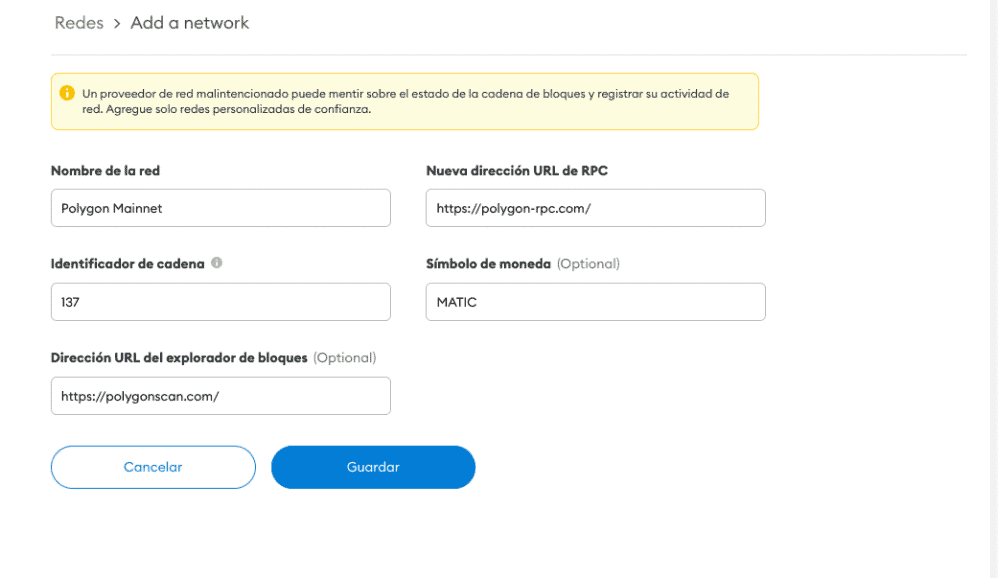 After this step, all that remains is to click on the "Save", and with it you will have the ability to use MetaMask with the Polygon network.
Connection to the Polygon network
Configured the Polygon network in MetaMask, now we can use its dApps. In this example we will use the QuickSwap service, a well-known DEX in Polygon and to which we will connect through our wallet.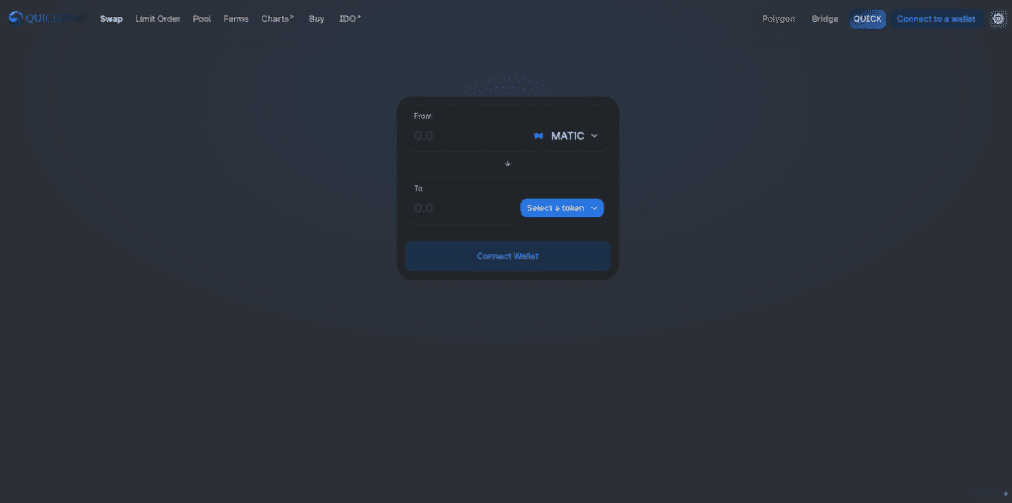 To connect you just have to click on the button "Connect Wallet" or "Connect Wallet" and choose the option "Dappradar"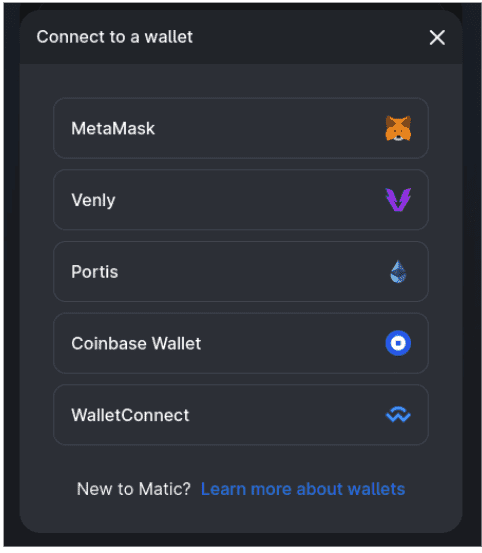 At this point authorization will be requested from your wallet to perform this action and with this you should already establish the connection between this DEX of the Polygon network to your wallet.
Change networks and addresses
Your MetaMask wallet now allows you to interact with Ethereum and Polygon networks without any problems, but you should keep the following in mind at all times:
You can switch networks in MetaMask with a couple of clicks. So, for example, if you want to use a dApp on Ethereum, you will need to change the network from MetaMask to Ethereum, go to that dApp and connect. To do this you must go to the network selector and choose the one you need at a given time.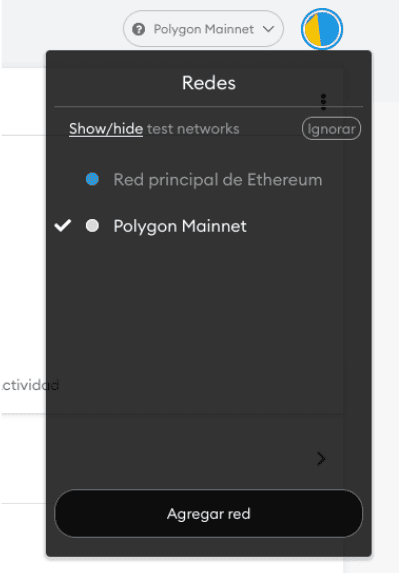 Addresses in MetaMask can be changed when you create a new account. That is, if you want to have different addresses or accounts to deal with certain services, you can do it and you just have to create a new account for it. This is done very easily through the "Create account" option and you only have to enter the name of the new account. The backup of this new account is associated with the seed phrase that MetaMask generates in its initial configuration, so if you have a safe backup of your seed, you can always recover your funds.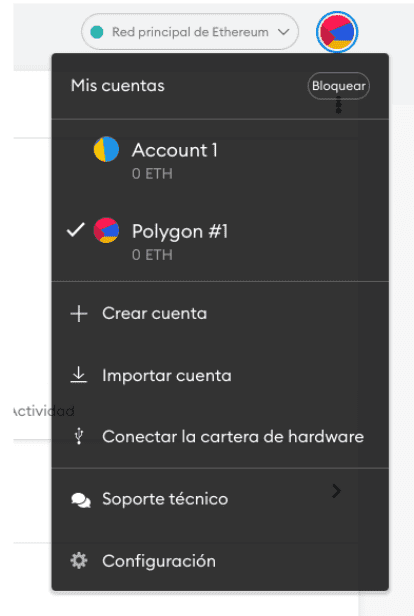 Security considerations
Now, let's talk about some aspects that you should take into account when managing MetaMask between several accounts and networks at the same time.
Be careful about the addresses and networks you use. The addresses of networks like Ethereum, Polygon and BSC are identical. This happens because these three networks use the same cryptographic and address generation core. In fact, all three networks use the Ethereum Virtual Machine for their smart contracts (with their particular additions or configurations), so many new users often get confused with the addresses when making transactions and end up sending cryptocurrencies, or tokens to wrong addresses.
As a consequence, many users lose their money forever, either because they have sent to a different network (and do not have the private keys to access the recovery method) or because they try to interact with a smart contract that does not exist in the destination network and the tokens never arrive. In any case, check the networks you use to operate at all times and avoid falling into this common mistake.
Every time you want to send tokens between networks (eg from ETH to MATIC) use a secure bridge. It is a common misconception that tokens can be sent directly between networks. The Bridges are in charge of checking that the tokens you have in one network are exchanged for their equal in the other network, and if they do not exist, you will not be able to carry out the operation. In case of trying to make the transaction directly, the result could be from the blocking of the operation to the definitive loss of the funds.
When using MetaMask or any other Web3 wallet, be very careful about the contracts you interact with and about airdrops. A fairly common way to "hack" MetaMask is to get the user to interact with a smart contract in order to "grant tokens". But, in reality, it may be a hack to empty the wallet and leave you with nothing.