Get to known What is it and how OpenSea works, how you can buy your first NFT within this trading platform and the future that awaits it.
Unot from the big markets NFTs within the crypto ecosystem is OpenSea, a space where we can freely create, buy and sell NFTs. Thanks to the popularity and accessibility of this platform, the NFT ecosystem has been available to a large number of interested parties, thus forming one of the largest markets in the crypto world.
Do you want to know more about Non-Fungible Tokens? Know all the details of this type of tokens through our Elementary Course NFT. How to create them, how to sell them ... Sign up now for free And at the end you can get a certificate from Bit2Me Academy.
OpenSea Beginnings
The year 2017, was a year with a great impact in the crypto world, having as main protagonists the boom of the ICO and the birth of NFTs on Ethereum, as well as the huge bull market at the time. At that time, the number of new projects was abysmal and, among them, many NFTs appeared, as in the case of CryptoKitties.
Certainly, the birth of NFTs and the idea of ​​buying or selling digital collectibles caught the attention of the community, and that is where a new space was born: the NFT market. The idea is simple, in the same way that you can buy cryptocurrencies, and tokens on centralized exchanges (CEX) or decentralized (DEX), markets can also be created for NFTs, which were beginning to develop not only as collectibles, but also as part of metaverses (eg: Decentraland, which is from the same period).
Thus, Devin Finzer and Alex Atallah began the development of OpenSea, which was launched in December 2017, giving birth to the first NFT market on Ethereum.
The NFT Boom
The arrival of OpenSea changed everything in the NFT ecosystem. Its simple interface and ease of use allowed digital artists to create their NFTs collections and put them up for sale within this market. With its more than 500 thousand monthly active users, OpenSea is by far the largest NFT marketplace in the ecosystem. Not only that, but OpenSea has support for networks like Ethereum, Polygon and since recently, also for Solarium, which makes it clear that the scope of this market continues to expand.
As a result, OpenSea is one of the most economically dynamic spaces within the NFT world. For example, OpenSea's monthly trading volume using the Ethereum network has grown exponentially, reaching $4,8 billion in August 2021. And that's just on Ethereum, not counting the volume accumulated on Polygon and Solana networks, where the NFT ecosystem grows stronger day after day.

How does Open Sea work?
The operation of OpenSea relies on a series of powerful smarts contracts that make its correct development on Ethereum possible. Of course, the expansion to Polygon and Solana means that OpenSea also has the smart contracts about these networks. These smart contracts are in charge of carrying out the NFT creation operations within OpenSea, as well as the interaction between users to carry out the direct purchase and sale of said tokens, including the auction. Additionally, OpenSea can use NFTs under the ERC-721 and ERC-1155 standards, and their counterparts in networks such as Polygon and Solana.
OpenSea also offers support for decentralized technologies such as IPFS in order to hold the data of the platform's NFTs. For example, an image or video from NFTs can be stored in IPFS. From there, the data can be accessed and shown to those interested in obtaining it, allowing the digital document to always be protected and with free and decentralized access.
In turn, the entire interaction system with the platform relies on the Web3 technology available in Ethereum, Polygon and Solana. Basically, OpenSea works as a DApp (Decentralized Application) to which you can connect with a compatible wallet (eg: Dappradar). Thus, through it, you can create your own account to interact with the DApp and access everything that the platform offers. This of course also opens the doors for you to make or receive payments using tokens like ETH, MATIC or SOL, giving you the freedom to do what you want on this platform.
Added to this, OpenSea facilitates the creation of NFTs and even complete collections, through a powerful API that allows you to use the full potential of OpenSea to create unique collections that can be video, photos, 3D assets, music and any digital element that you want to convert to an NFT.
Thus, OpenSea has become a platform with more than 500 thousand users and some 40 million registered NFTs. With this, it makes it clear that it is by far the largest NFT market in the crypto world.
Commissions and royalties within OpenSea
OpenSea has implemented a system of commissions and royalties within the market. These fees are paid each time a digital asset is sold through the platform. Commissions at OpenSea equals 2,5% of the total NFT price. That is, if a user sells an NFT worth $100, the platform keeps $2,50. As for the publication of NFTs, this is totally free.
On the other hand, OpenSea also offers support for royalties or "Creator Fees". Creators can set a payout level commission of up to 10%. This means that creators can earn income every time their NFT is sold using OpenSea. The creator can modify this commission percentage at any time.
Seaport, the path to the total decentralization of OpenSea
However, there is a weak point in OpenSea: its decentralization it is not complete. OpenSea works thanks to two interfaces: one on-chain and one off-chain. The on-chain interface is the entire OpenSea smart contract interface, which is decentralized. But the off-chain interface is another story, since the web and the entire system that allows easy interaction with smart contracts is centralized. Result? OpenSea, as it stands now, censors access to the platform for many users. This is because the company behind OpenSea is located in the United States (in New York, to be more precise) and must abide by its laws.
Thus, for example, it is impossible to access OpenSea from countries banned by the United States, displaying a very clear message: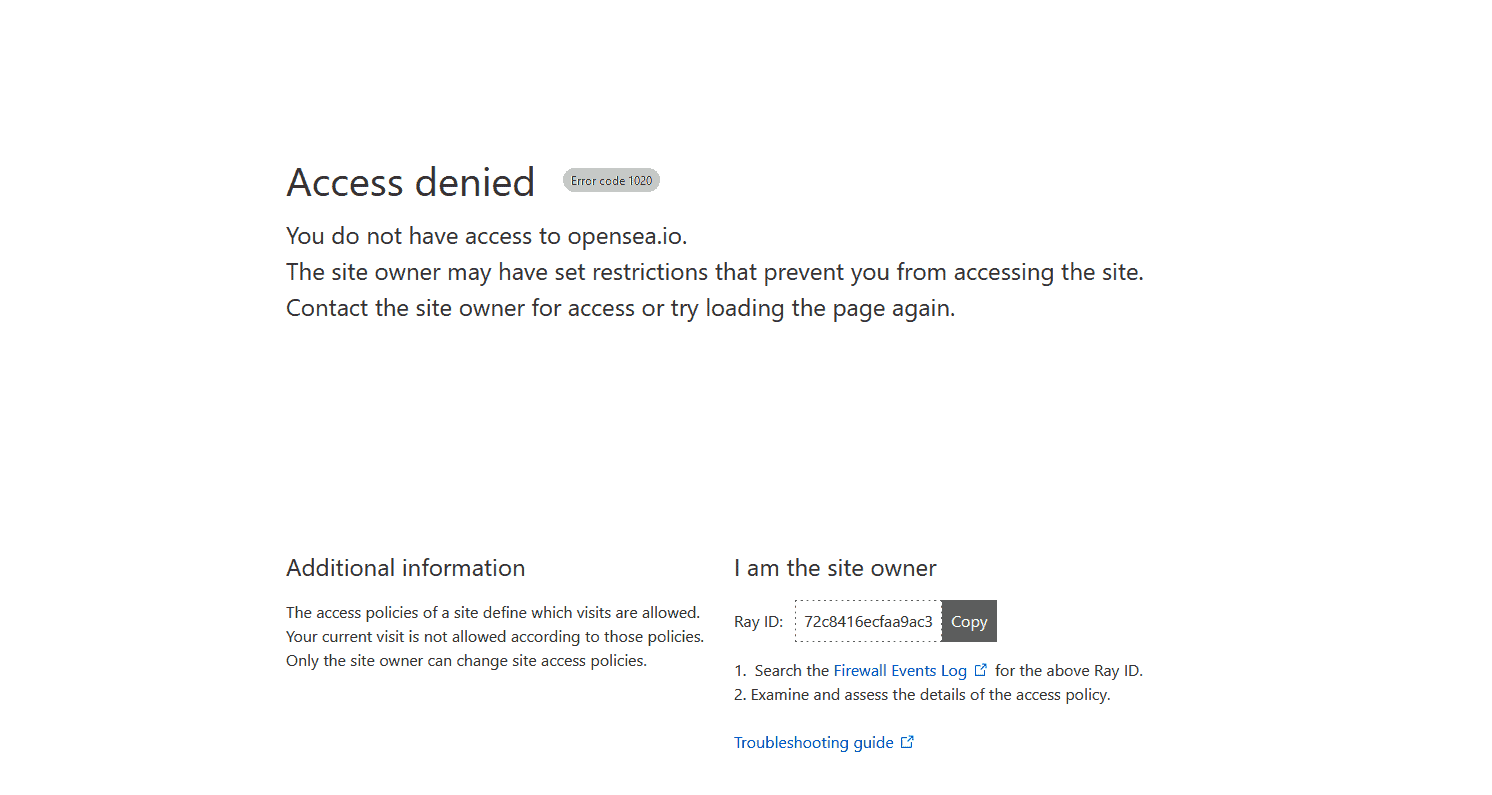 To overcome this, OpenSea has created Seaport, a project with which they seek to create a completely decentralized protocol with full support for the NFT standards that exist today. Basically, Seaport would allow each user to create a personal copy of OpenSea, where they could display their NFTs, in order to easily create-buy-sell NFTs.
Seaport is a recent development by the OpenSea team, in fact it is so recent that it is considered an unsuitable release for production use. However, Seaport is certainly the path to full decentralization of OpenSea. Their code available on GitHub is under MIT license, which allows the free software community as a whole to improve the protocol to increase its functionality or adapt it to their needs. Additionally, the project is not under the control of OpenSea, since they have released it and only contribute to the project, inviting the community to take control of it and develop it.
In fact, the biggest accolade that OpenSea has given to Seaport is the fact of announcing that they would begin to bring all of OpenSea to this new protocol with a clear objective: to achieve the total decentralization of the marketplace. Thus, the project has begun to have a large influx of developers, aiming to achieve the complete decentralization of OpenSea, while optimizing the use of resources and gas in this market.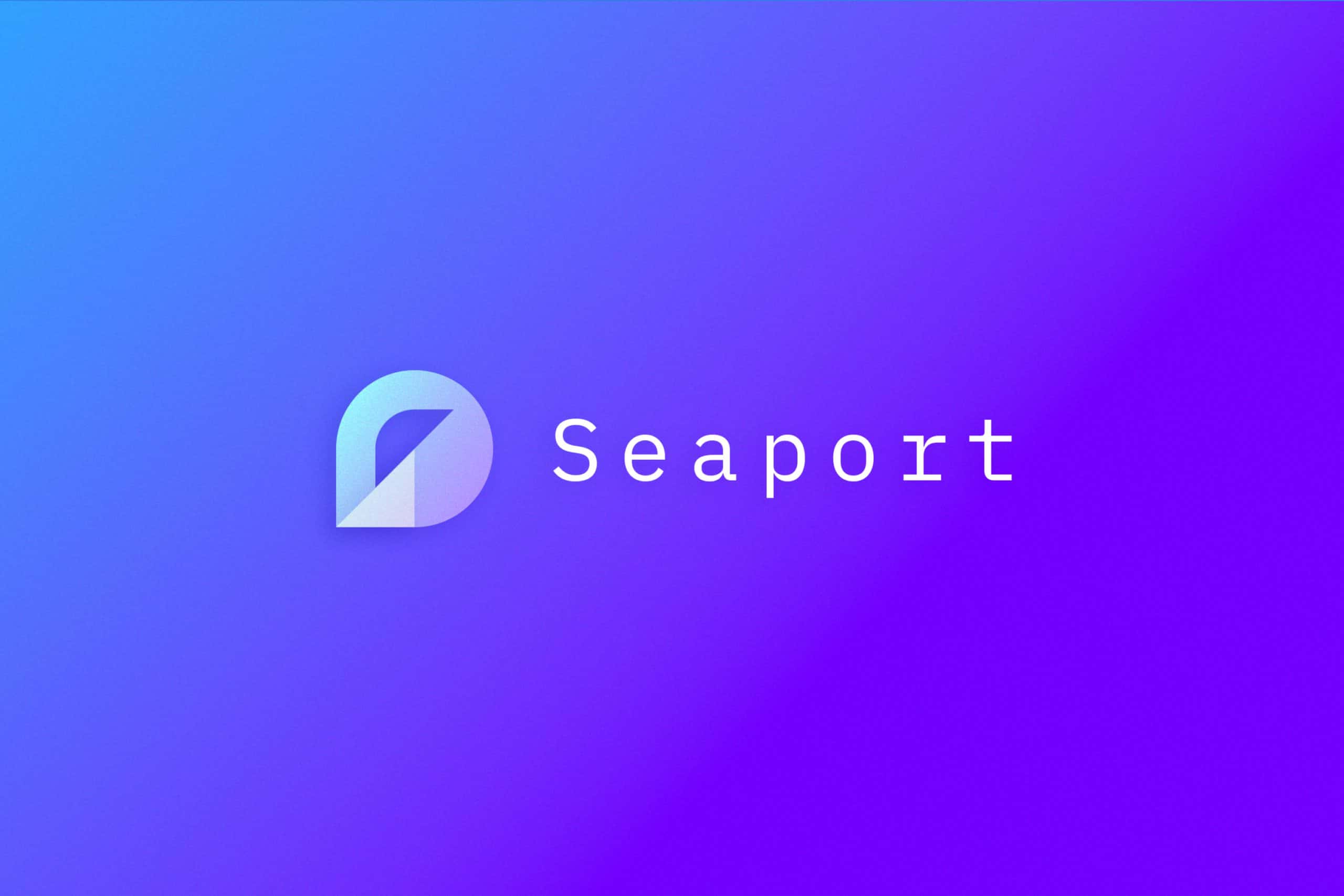 How to buy an NFT on OpenSea?
Using OpenSea is quite simple, all you need is to have a Web3 wallet configured (ex: Dappradar) and enter the official website of this DApp. So, to go in and buy your first NFTs all you have to do is connect to the DApp.
Once connected to the DApp, you can explore the extensive catalog of NFTs that are part of OpenSea.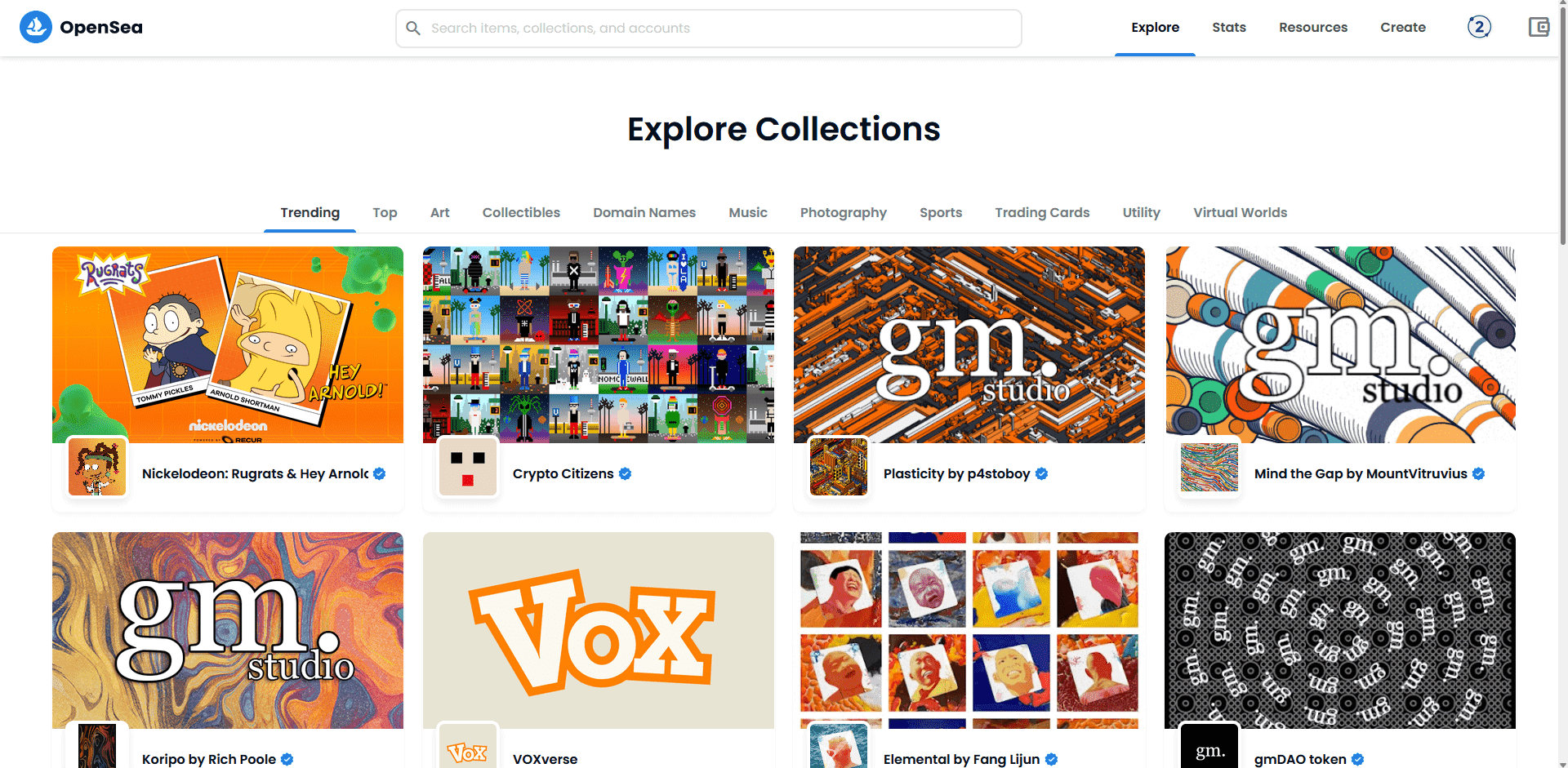 From there, for example, you can choose the collection that you like the most and browse through it. For this example, examine the "Crypto Citizens" collection: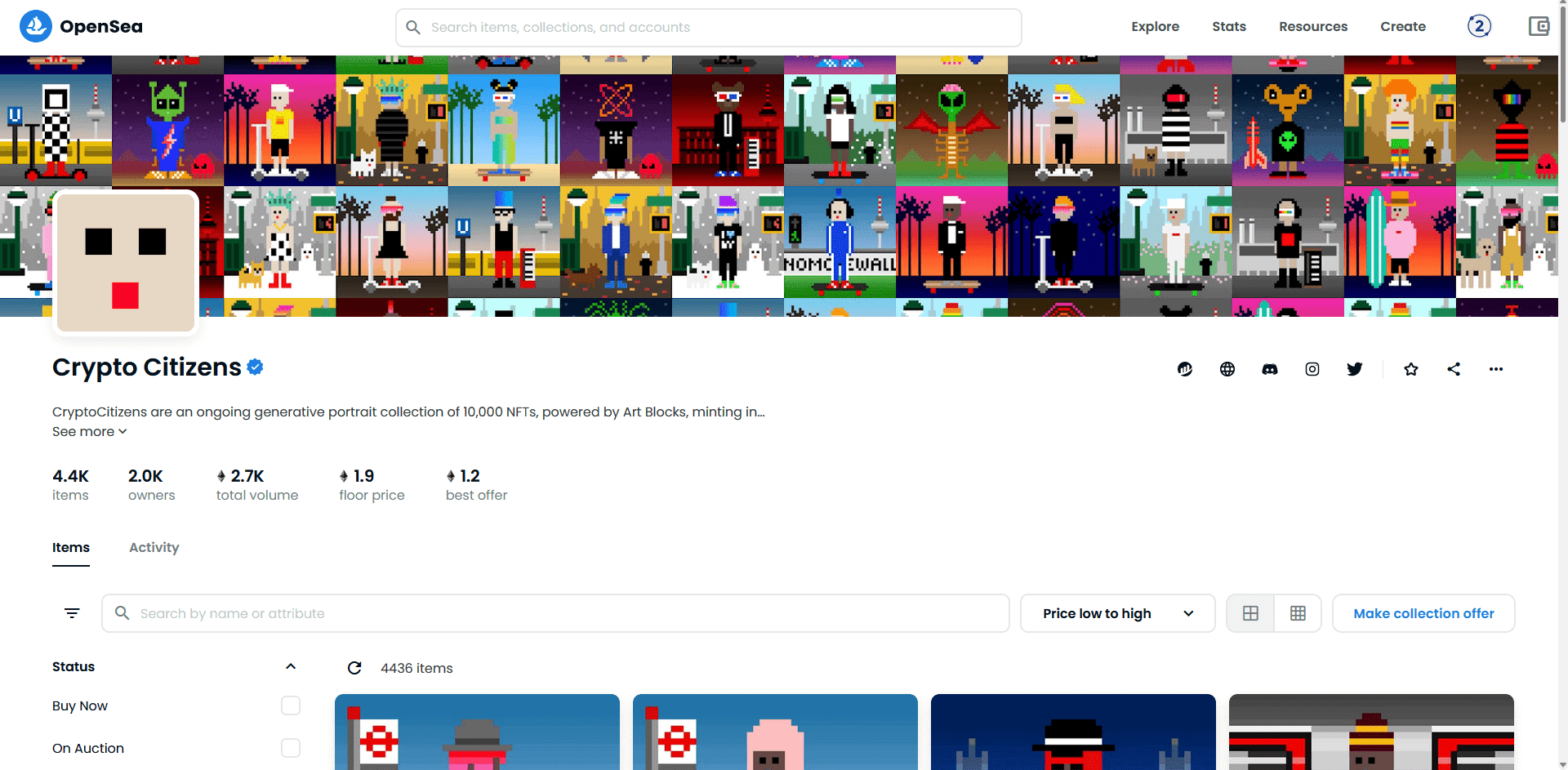 There, you can see the different NFTs that are available and you can select the one you like. Once selected you will be directed to the dashboard of the chosen NFT: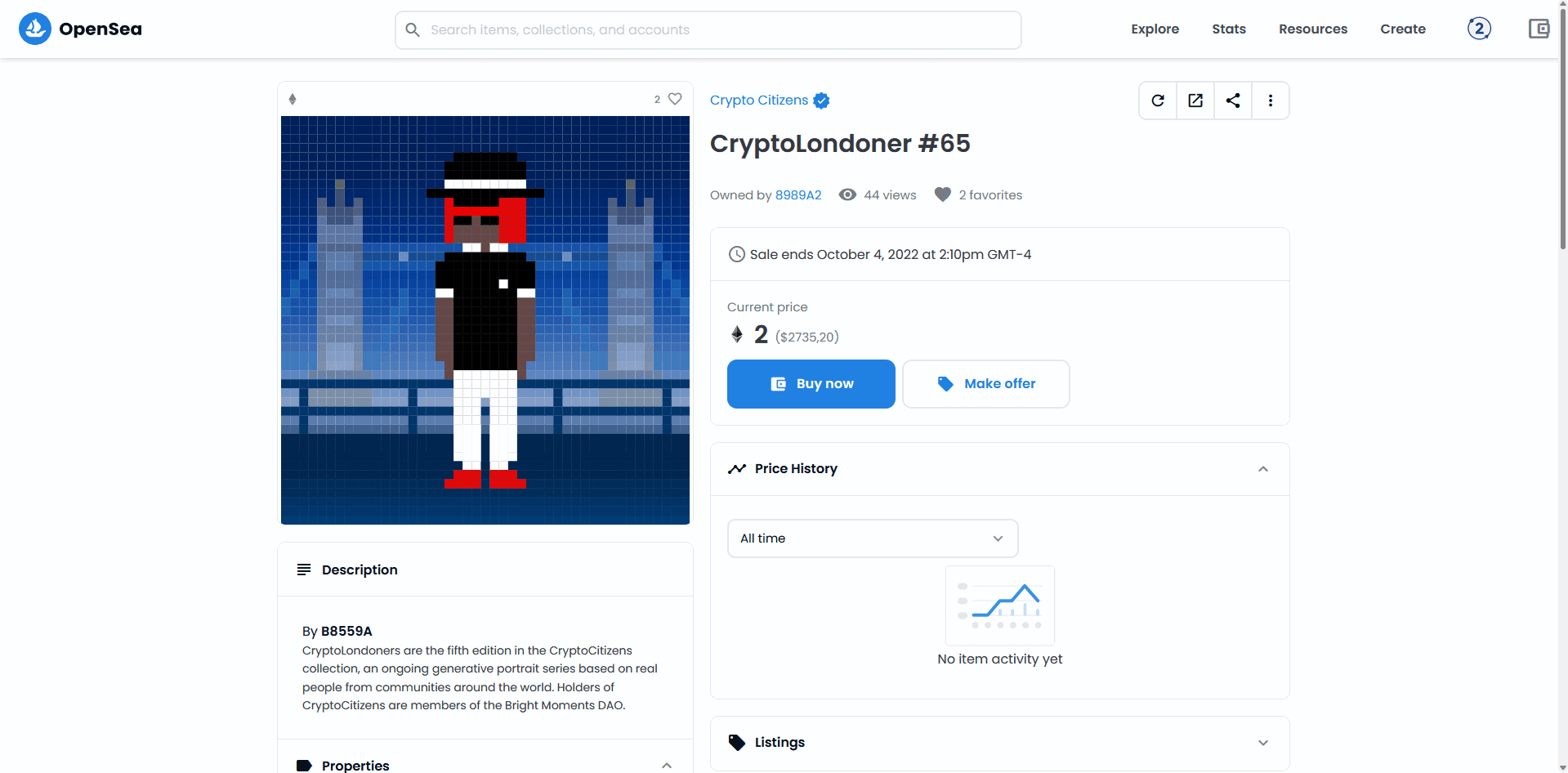 And at this point, you can either "Buy Now" or "Make an Offer", for said NFT, the latter being the one that allows you to participate in NFT auctions. At this point, if you want to buy the NFT you want, you just have to click on "Buy Now" and with this you will be able to acquire said NFT, for which you will use the MetaMask wallet in order to make the corresponding payment.
Conclusion
OpenSea is one of the great spaces within the NFT ecosystem. Within this market there are NFTs from all kinds of collections, going from CryptoPunks or BAYC, through NFTs from companies like Nickelodeon, MLB, McLaren, and renowned artists like The Weeknd or Snoop Dogg, making clear the enormous impact that OpenSea has had not only in the crypto community, but also in different industries that benefit from NFTs.
It is clear that OpenSea has been a transformative force and will continue to be, with the arrival of the Seaport protocol as its main driver, on which OpenSea and its creators trust the future of this market. The truth in any case is that OpenSea is by far a huge example of the potential of NFT and Web3 technology, and we will surely continue to see its evolution for many more years to come.