Vitalik Buterin, was born in Kolomna, Russia on January 31, 1994. Crypto-activist in his early days, he co-founded Bitcoin Magazine and Ethereum after experimenting with other projects. His earliness has made him one of the most influential people and has contributed the most to building cryptogalaxy.
Syour parents, Dmitry buterin y Natalia Amaline, they migrated with him to Canada in search of better working conditions when Vitalik was 6 years old. Already in Canada and during his studies in primary school, Buterin stood out for his ability to learn and understand. Due to these circumstances, he was transferred to a class of children with high abilities. It was here that he began to develop his skills in mathematics, programming, and economics.
However, as if it were a stereotype, its high IQ was compensated by difficulties in interacting socially. Reason for taking refuge in online real-time strategy games.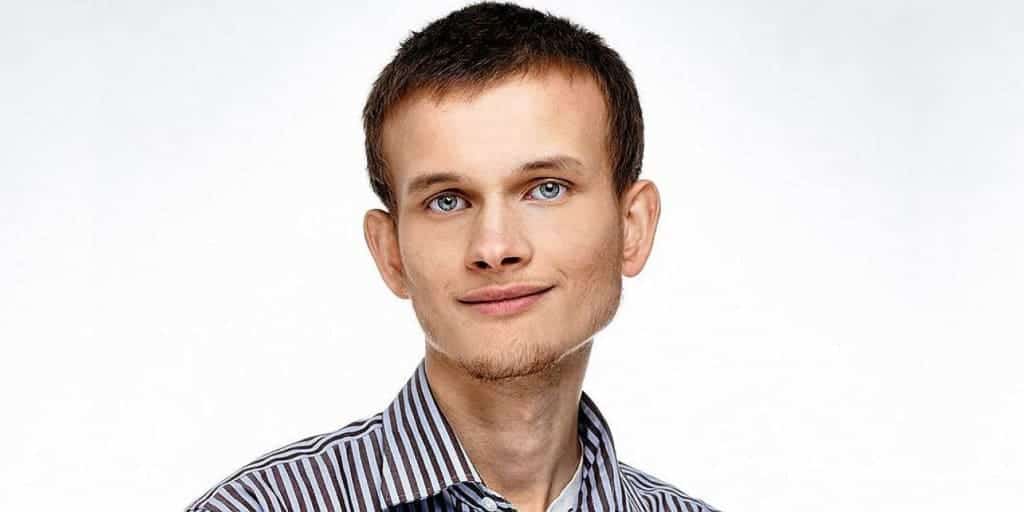 Vitalik Buterin and the magic of his spell

Vitalik acknowledges having been hooked on the game World of Warcraft between 2007 and 2010. That social isolation rising levels as a sorcerer had according to him, impact on their research until creating Ethereum.
Vitalik himself said that at one point the company Blizzard (owner of the mentioned game) made changes to the parameters that affected a Vitalik character. What exactly happened was that an in-game update removed the spell Siphon Life that he used in his sorcerer character. According to his version, that experience helped him see the negative side of centralized development systems. He couldn't understand why the company could take away something that had cost him so much to achieve.
"At first I saw it skeptically, and did not understand how it was possible that (Bitcoin) had value without having any physical backing. But little by little I started to find it more and more interesting. "
Vitalik Buterin - About Me
Although it is not the end of the world, for someone in their teens it can be quite a dramatic event. Be that as it may, Vitalik Buterin had contact with Bitcoin technology after this event. His father, interested in cryptocurrency, tried unsuccessfully to lure him into the blockchain world.
Beginnings with Blockchain technology
Although Bitcoin was not able to seduce Vitalik at first, in 2011 it decided to team up with Mihai allise to co-found the magazine Bitcoin Magazine. Vitalik became a tireless editor, even writing hundreds of articles for the magazine.
Soon after in 2012, Buterin he began his studies at Waterloo university. However, at some point in that course he realized that he could not continue his studies in parallel with crypto development. For this reason, he decided to leave the career and focus on the development of his different activities in the crypto world. Following this, Buterin began to deepen his research into many other crypto projects. It was when he realized the little ability to extend its functionality in most of them.
Hacktivism and development in Calafou
Buterin maintained a close collaboration with Amir Taaki, renowned Bitcoin developer. Taaki and his development team used a series of self-managed social centers in Barcelona as their workplace. Is in Cabrera d'Anoia in space Calafou, where Buterin was heavily involved in the development of Dark Wallet. This project developed with the library Libbitcoin, is a Bitcoin wallet focused on anonymity and preventing economic censorship. It is aimed at circumventing the persecution of a centralized power organism over any individual. The project Dark Wallet was powered by Taaki and by Pablo Caedes between Calafou and the kasa de la muntanya.
During this period, Taaki and Buterin worked in parallel projects on a mailing list, just as the cypherpunks. This list created as unSystem, was a meeting point for different developers seeking to define projects on cryptocurrencies. Forbes covered the story of Dark Wallet, which received $ 20.000 in donations for its development in the early days. The participation of Cody Wilson, known for creating the printable weapon design known as The Liberator, was a point of disagreement between the community. During this stage Vitalik was developing pybitcointools, a tool library python for Bitcoin.
The development of Ethereum
With the aim of solving the flaws that in his opinion he detected in projects like Bitcoin, Buterin began to develop Ethereum and published his whitepaper in 2013. After this initial advance, Gavin Wood, Ethereum co-founder, published Ethereum technical book. This describes the operation of the Ethereum Virtual Machine (EVM). EVM is the main Ethereum technology, on which the language rich in scripting shows its full potential.
After a long crowdfunding campaign, Buterin and his team were able to present the first fully functional version of Ethereum, Frontier in 2015. With its activation, the Ethereum platform began to take off and technological giants like IBM y Microsoft products were interested in the project.
In May 2016, Buterin returned to Russia for the first time since she moved to Canada with her parents. During his visit, he met with Russian ministers and representatives of the Central Bank of the Russian Federation. In 2017 Vitalik Buterin entered the top 10 of the ranking "40 most influential young people under 40" According to the magazine Fortune and entered the magazine's list of 600 brightest people under 30 Forbes, the newspaper Vedomosti recognized him as the professional of the year.
Vitalik Buterin's fortune is entirely unknown, however, he is estimated to be of 350.003,57 ETH. The reason is that the direction 0xAb5801a7D398351b8bE11C439e05C5B3259aeC9B from the Ethereum network, it belongs to you. Despite Vitalik himself answer back to this question in a twitter thread.
Ok, I am going to just stop commenting on bitcoin issues almost entirely and focus on ethereum tech.

I think the community needs to go through * a lot * of healing, and the firebrands on all sides that are * so sure * that their side is righteous and the other evil deeply worry me.

- vitalik.eth (@VitalikButerin) November 14
Vitalik Buterin and Ethereum today
Ethereum is currently the second largest cryptocurrency in the world for its market value. Ethereum is being used by thousands of applications, from developers and companies around the world, and has gradually created a supreme name in the crypto world.
In March 2017, the Enterprise Ethereum Alliance with more than 500 members. Members include recognized companies such as Microsoft, MasterCard, Intel, and Ernst & Young. All of them with the firm purpose of developing Ethereum and applications supported by this technology.
Despite all this, Ethereum is not yet a perfect technology. Well, it continues to suffer from scalability problems. That is why the Ethereum Foundation and its developers and collaborators seek to improve it. A hard job that can be seen at all times thanks to the great development activity with the community account.
Vitalik Buterin, on the other hand, traded Zug for Singapore, where he heads the Asian division of the Ethereum Foundation. He still spends a lot of his time developing Ethereum. However, he hopes that in the future he can get away from the development of the coin a bit to focus on other things related to Ethereum.
Although Vitalik has not been alone in the making of Ethereum, it has been a very important part of the project. In addition, it has always been the representative image, as Steve Jobs was for Apple. A stark contrast to Bitcoin, where there has never been a true figure, as no one knows the identity of Satoshi Nakamoto.
Without a doubt, Vitalik Buterin is outstanding, both for his intelligence and for his beliefs in cryptocurrencies. No one knows where development will lie in the coming years. But it would not be surprising if it continues to move the cryptocurrency industry forward as it has so far.
Main interventions
Buterin is also well known for his high activity on the Twitter network. His interventions on the social network have left messages like these:
Ok, I'm going to stop commenting on bitcoin issues almost entirely and focus on ethereum technology. I believe that the community needs * many * priests, and so many agitators everywhere * so sure * that they are on the good side and that the other side is the bad one, they fill me with concern. "
Vitalik Buterin
Official Twitter Account - November 14, 2017
Ok, I am going to just stop commenting on bitcoin issues almost entirely and focus on ethereum tech.

I think the community needs to go through * a lot * of healing, and the firebrands on all sides that are * so sure * that their side is righteous and the other evil deeply worry me.

- vitalik.eth (@VitalikButerin) November 14
"Well, I just misspelled the name of someone named Jason and put 'Json' in its place."
Vitalik Buterin (humor developer)
Official Twitter Account - July 25, 2017
So I just misspelled the name of someone named Jason as "Json".

- vitalik.eth (@VitalikButerin) July 26th, 2017
"Rather than the scripting language being simply a way of describing the terms of relationships between two parties, contracts were themselves fully-fledged accounts, and had the ability to hold, send and receive assets, and even maintain permanent storage. "
Vitalik Buterin