In Spain Bitcoin does not have a clearly established legal status, but despite this it is not illegal to use it and the authorities are clear about what cryptocurrency taxes you must pay under certain conditions. Here we will talk a little about these conditions and what we must take into account to avoid breaking the Law in any case.

Una of the main concerns of cryptocurrency users is focused on paying taxes. And in Spain, this is a reality that is also present. Despite the fact that in Spain there is currently no clear law on the use of cryptocurrencies, the Spanish Treasury is very clear that users of cryptocurrencies such as Bitcoin must pay taxes in certain situations.
This time, in collaboration with the cryptocurrency expert tax advisor Jesus Lorente, Seico AdvisorsWe wanted to bring you a more detailed analysis on the taxes that can affect. For this, a series of queries about cryptocurrencies that the Tax Agency has answered and in some court rulings regarding taxes and crypto have been analyzed. For this reason, the following article will seek to explain in a simple way the simplest taxation in each of the Taxes.
In Spain, the main taxes that citizens pay are the following:
Income Tax (IRPF)
el Value Added Tax (VAT)
and lastly, the Wealth Tax (IP)
But in addition to these, there are other taxes, both at the state, provincial or local level. Some of them could also influence crypto investors. As for example the Corporation Tax (IS), Economic Activities Tax (IAE), or Successions and Donations (ISD).
However, since there is currently no clear regulation, crypto investors must determine how much tax they must pay following general legislation.
To make this a possible business opportunity, we will focus exclusively on the taxes paid by individuals, so if you have doubts or have your cryptocurrencies in a Company (SL or SA) you can contact us so that we can advise you customized: click here.
Go for it.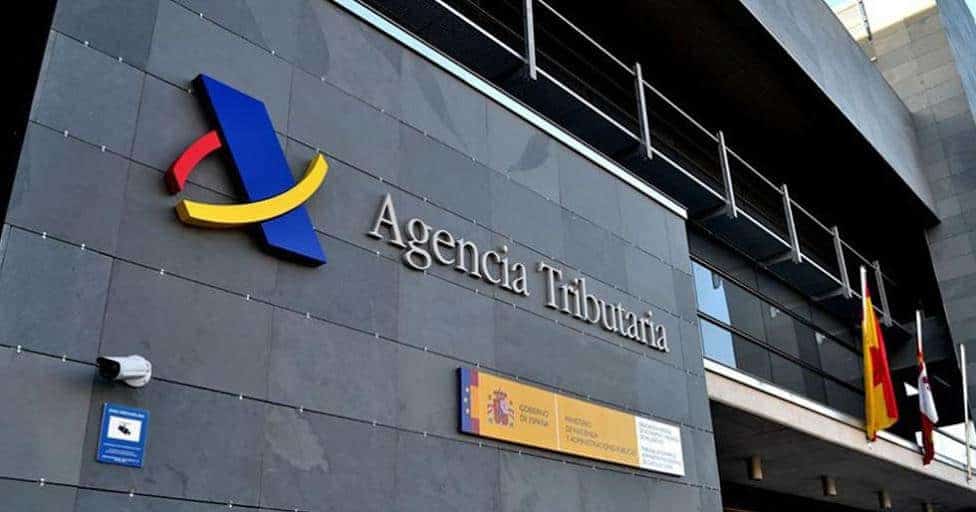 Cryptocurrencies and Income Tax (IRPF) in Spain
One of the most frequently asked questions by crypto investors is the following: If I change a cryptocurrency for another cryptocurrency and I do not go to Fiat, for example I exchange bitcoins for ethers, do I have to pay in Rent?
Well, in the queries made to the Tax Agency, especially V0999 / 2018, they clearly determine that you have to pay taxes when there is a change. This even though it has not been passed to Fiat. If you bought a bitcoin for 10.000 euros and within a few weeks you exchanged it entirely for 100 eth, and at that time the bitcoin is no longer worth 10.000 euros, but 11.000 euros, then we have earned 1.000 euros and we will have to pay in rent for that change.
If I do not make any movement of my cryptocurrencies, I do not pay tribute, since there is no profit, even if they rise or fall in value. With the same example above, if I store the btc and at the end of the year the btc is worth 15.000 euros, I do not have to declare any income gain. This is because I have not made any transactions.
One point that he has made clear, is that if you mine cryptocurrencies, it is considered an economic activity, with the fiscal and social security obligations that this implies.
On the other hand, aspects such as cloud mining, el lending, airdropsetc have not been treated. Even if it is via consultation, by the Treasury, so we will have to analyze case by case and try to associate them with products or services that already exist and whose taxation has made the tax clear.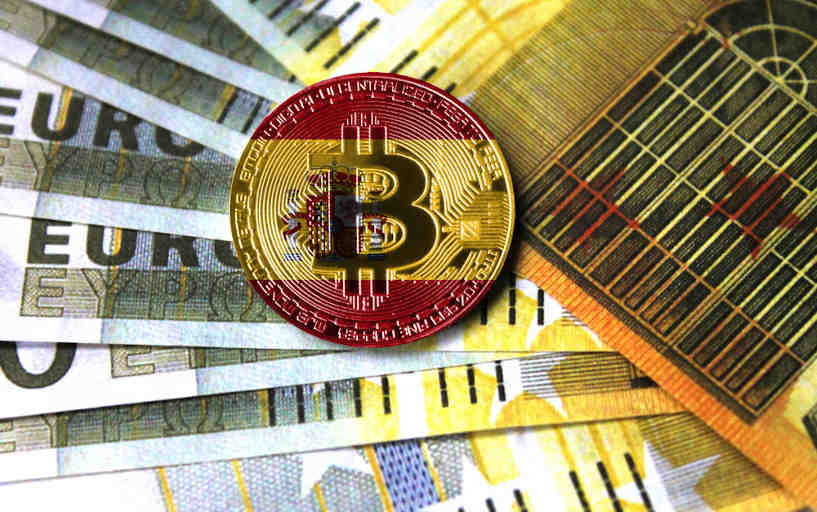 VAT and cryptocurrencies in Spain
An important point is the payment of Value Added Taxes (VAT) in Spain. Here we will not enter to analyze the Judgments of the Court of Justice of the EU, nor the consultations of the Treasury. This is due to the fact that it has become clear that the purchase-sale or the transfer of cryptos does not accrue VAT. Therefore, if you buy or sell cryptocurrencies you will not have to add 21% VAT.
On the other hand, another thing you can do is buy something and pay with cryptocurrencies. Well in that case, the good / service you buy carries the corresponding VAT, you pay it in euros or you pay it in cryptocurrencies. For example, if you buy a house valued at 200.000 euros you will have to pay a VAT of 20.000 euros (10%), so you will have to pay the developer 220.000 euros. This either in euro banknotes, or in bitcoins or in another cryptocurrency, whose counter value on that date is 220.000 euros.
If you are a miner, Hacienda has also clarified that you do not have to invoice with VAT, since the rewards obtained by mining the block do not have a defined client. The problem of not invoicing VAT is that you will not be able to deduct the VAT on mining equipment, the VAT on the rental of the ship, etc.
Wealth tax and cryptocurrencies in Spain
Income tax and VAT make it taxable for what you earn or for what you consume. However, the Wealth Tax requires you to pay taxes for the assets you have. Each Autonomous Community determines an exempt minimum so that only those with high wealth have to pay for said tax. The standard minimum is 700.000 euros, although there are autonomous communities such as the one in Aragon, which reduce this minimum to 400.000 euros. So if you are so "lucky" to reside in this Community and you have 600.000 euros you will have to present this Tax and pay it. This in front of a neighbor from another Autonomous Community who would not even have to report their assets.
In this sense, when calculating the total assets that we have at the end of the year, we will have to value the cryptocurrencies that we have with the value of December 31 and add that value to the rest of the assets that we have (shares, real estate, accounts currents, land, funds, ...), to see if we have to file the Wealth Tax and pay for it.
And in case of loss?
After understanding what taxes must be paid when you have a benefit, it remains to explain what happens when you lose. Whether you like it or not, if you speculate with cryptocurrencies there is a constant risk of losing part of your money. If so, it is very important that you know the following.
Possible offset losses in cryptocurrencies with capital gains. I mean, you have the possibility of offsetting savings income or investment and, more specifically, capital gains and losses, being able to pay taxes on the real benefits that you have had for all your investments. This means that the money you have lost with a cryptocurrency investment will be subtracted from what you have earned with another one, and you will only pay for the difference between the two.
The general rule is that you can compensate losses and gains for each investment product and, in case of losses, with other products of the same category.
The Treasury divides the savings income between income from movable capital and capital gains and losses. The former are made up of dividends, rights to shares, interest on current accounts, life insurance, retirement or disability benefits and life annuities due to the imposition of capital. The capital gains and losses they are much more spacious and they include practically all investments, from stock market to cryptocurrencies, gold, investment funds, ETFs… Sales of second-hand objects and even the sale of the house also fall into this bag.
The Treasury allows to first offset capital gains and losses up to a maximum of 20%. Thus, If after carrying out the operation there are still losses, these may be compensated with up to 20% of the movable capital income. For you to understand it better, in case you have lost with shares, funds, Etfs ... in the 2019 income you can use that handicap to subtract it from the money you have earned in cryptocurrencies, or vice versa.
Don't miss this Bit2Me video
In the following video, we talk with another of the most important economists in Spain around cryptocurrencies and their taxation with the most important data you should know if you are an investor, a miner, a business that receives payments, ... Do not miss this incredible interview with José Antonio Bravo.
Have the best by your side
Tax return is a very important topic, both doing it and doing it well. As we have seen, although there is no express tax legislation for the crypto sector, the Tax Agency wants its share of the pie, and therefore, if you want to avoid future problems, it is best to do things right.
Si quieres buy cryptocurrencies Always use platforms that make data as easy as possible, and even have a contact phone number to talk to, as is the case with Bit2Me. We facilitate the purchase of cryptocurrencies to the maximum, and we also provide you with all the necessary data on the operations so that you can make your statements extremely easily.
If in your return you prefer to have the opinion and supervision of tax experts in cryptocurrencies, you can count on us. With more than 5 years in the sector, at Bit2Me we have a history of more than 50.000 clients and more than 100 million euros in transactions that continues to grow, having the most expert and dedicated professional cryptocurrency team in Spain. We will analyze your situation in a personalized way and we will find the best configuration for the declaration of your taxes. We put at your disposal a specialized prosecutor to help you with everything you need.